Pachmarhi: Beautiful Hill station with Great Falls
Pachmarhi is a beautiful hill station located in the Hoshangabad district of Madhya Pradesh state in central India. Shri Panch Pandava Caves Pachmarhi, Jata Shankar, Satpura National Sanctuary are the main attractions here. Here is the highest point of Madhya Pradesh and the Satpura range, Dhoopgarh (1,352 m) which is part of the Pachmarhi Biosphere Reserve.
Pachmarhi is situated at an altitude of 1067 feet in the Satpura range. There are many places to visit in Pachmarhi Hill Station such as historical monuments, waterfalls, natural areas, caves, forests, and many other places of interest. Where nature lovers can experience the beauty of Pachmarhi. The houses built on Pachmarhi Hill Station are a built-in Colonial Architectural style.
How did Pachmarhi get its name?
The name Pachmarhi is believed to be derived from the Hindi words Panch ("five") and Marhi ("caves"). According to a legend, these caves were built by Pandavas in the Mahabharata era during their thirteen years of exile. These caves are situated at the top of the hill. It offers an excellent view and is one of the must-visit places in Pachmarhi.
History of Pachmarhi
At the time of British arrival, the Pachmarhi region was under the kingdom of Gond Raja Bhabhut Singh, although it was a straggling populated village or town at that time. Subedar Major Nathu Ramji Powar, along with Captain James Forsyth of the British Army, who was later made Kotwal, together discovered the mountains of Pachmarhi in 1857 during their visit to Jhansi. The sights of Pachmarhi rapidly developed into the central provinces of India and hill stations and summer resorts were built here for British soldiers.
Tourist Attraction Points in Pachmarhi
Come let's know about the attractive places to see and visit in Pachmarhi: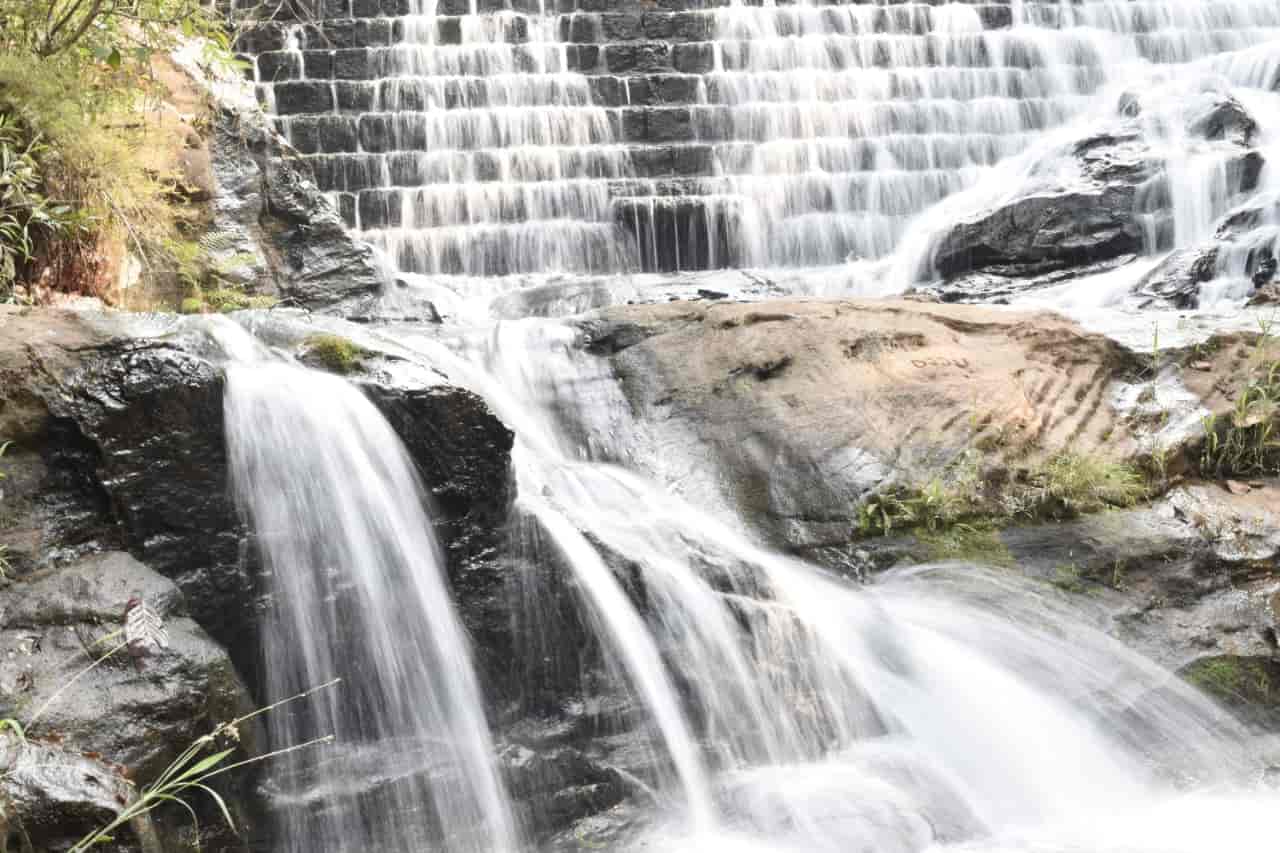 Bee Falls
It is one of those natural springs where the water is potable. The beauty of the serene and green mountains surrounding it is made on sight. On the Pachmarhi tour, you can spend the day at Bee Falls. These are natural springs that meet in the valley below. This waterfall is also a bathing pool which makes it an attractive picnic spot where you can enjoy with your family and friends. There are many places to visit in Pachmarhi which have many beautiful places and heritage of historical importance.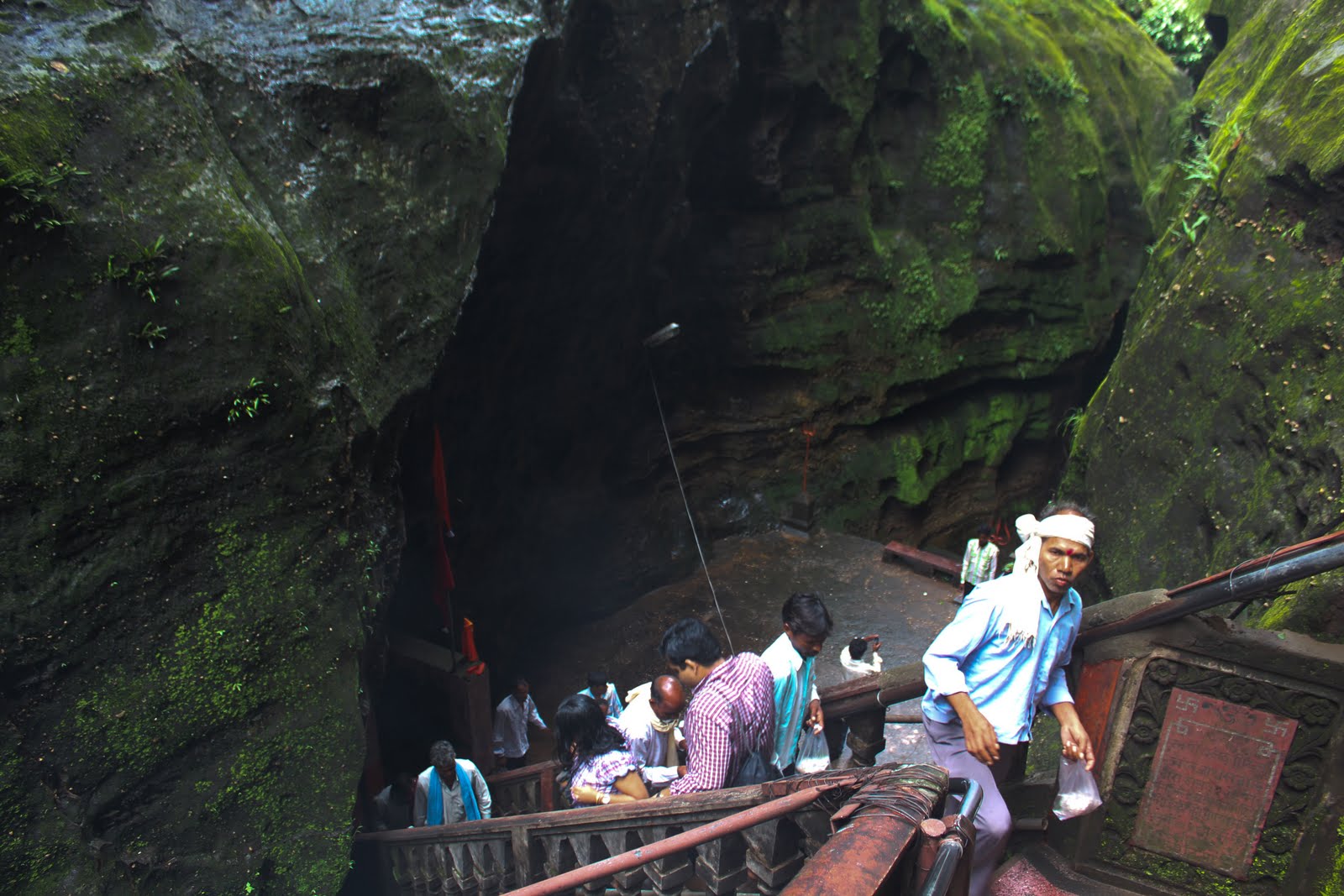 Jata Shankar Caves
Jata Shankar Caves are ancient caves that are worshipped and have historical significance. It is said that Lord Shiva took refuge in these caves to save himself from the demon Bhasmasura. Inside the caves, there is a naturally formed Shivling and also the shape of this cave is like Sheshanag which is described in Hindu mythology as a divine thousand-faced snake. It is said that the rock formation of the cave looks like the hair of Lord Shiva. This cave is one of the famous places to see in Pachmarhi and devotees can visit these caves and worship Lord Shiva.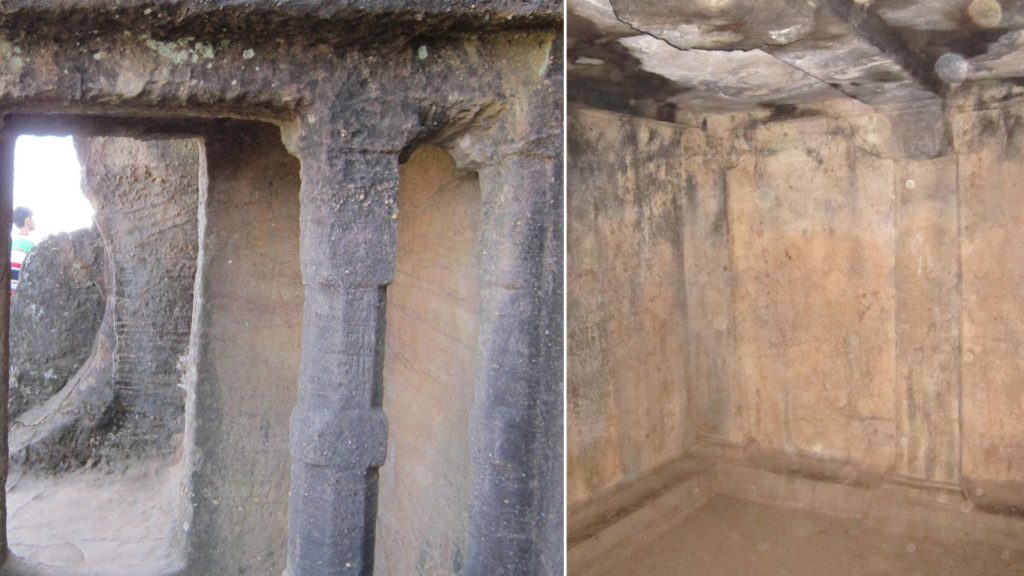 Pandava Caves
According to mythology, when the Pandavas went into exile it is said that they took shelter inside these caves. Buddhist monks also took shelter in these caves during the first century. Since then, these caves have acquired religious importance for Hindus and Buddhists.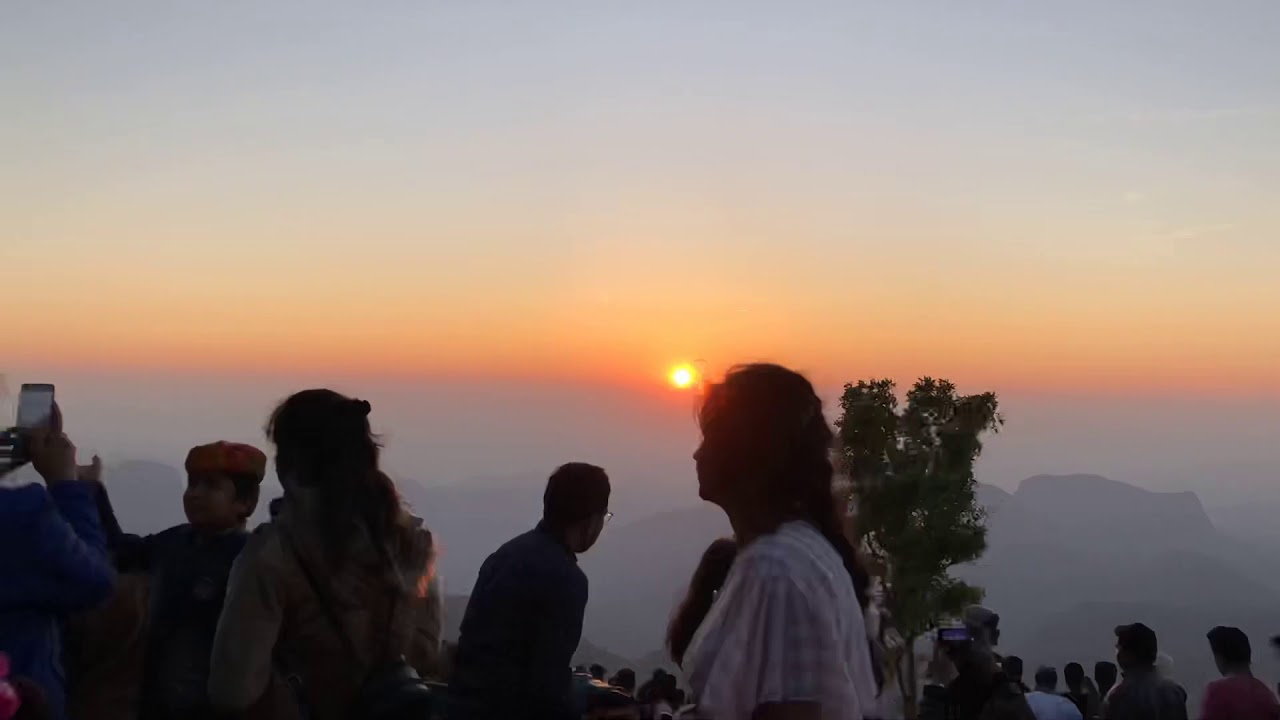 Dhoopgarh
Pachmarhi Hill Station is known as the 'Queen of Satpura'. You must visit Dhoopgarh, a beautiful mountain top to sightseeing the Sunrise and Sunset. It is a popular place for trekking, hiking, and sightseeing in Pachmarhi. Nature and adventure lovers can take beautiful pictures and do trekking as well. There are beautiful valleys and charming landscapes to trek.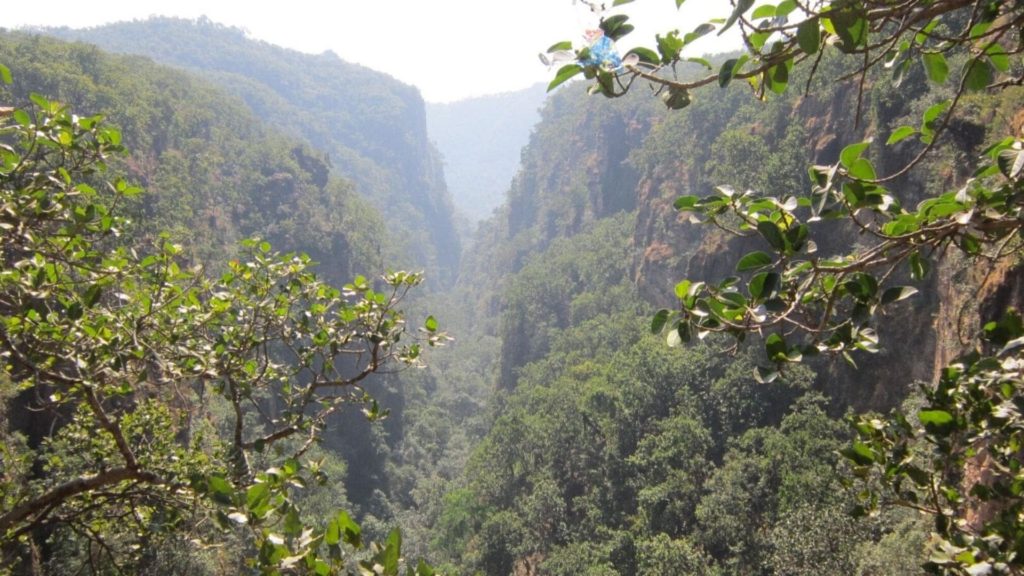 Handi Khoh, Pachmarhi
Handi Khoh is one of the most beautiful valleys situated in this hill station. It is situated at an altitude of 300 feet above the ground. Handi Khoh is covered with dense forests and has a rich mythological history. It is said that when a poisonous snake covered this land, Lord Shiva destroyed that snake. There was a lake at this place that dried up after killing the snake. There is a peaceful atmosphere here and you can experience an antiquated attraction by coming here.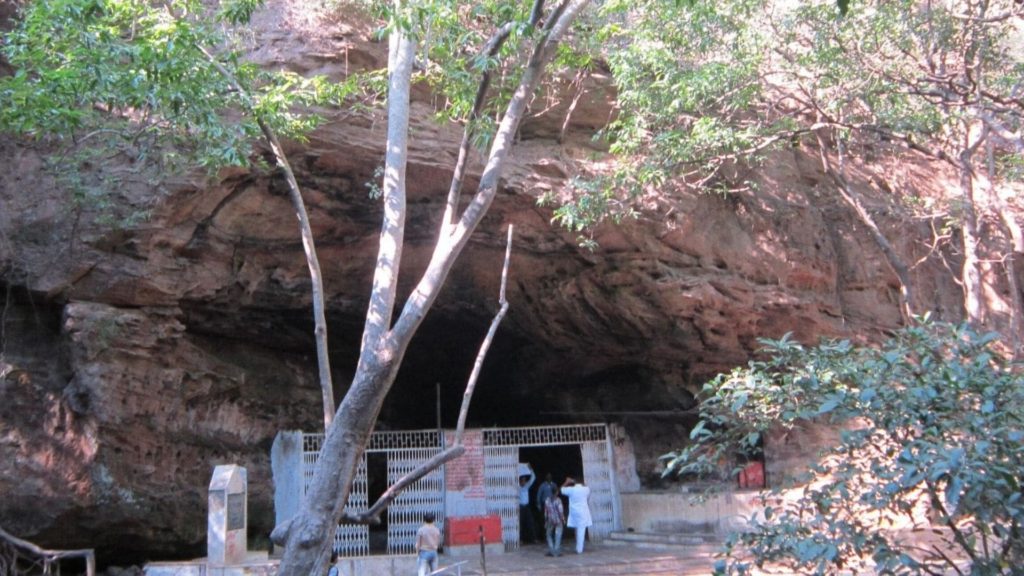 Mahadev Hills
There is an ancient temple of Lord Shiva in Mahadev Hills. It has an idol of Lord Shiva and Shaligram which is considered ancient and sacred by the Hindus. There is also a cave in this hilly area in which paintings are made and apart from this, there is a lake in which holy water flows, and devotees can take a dip here.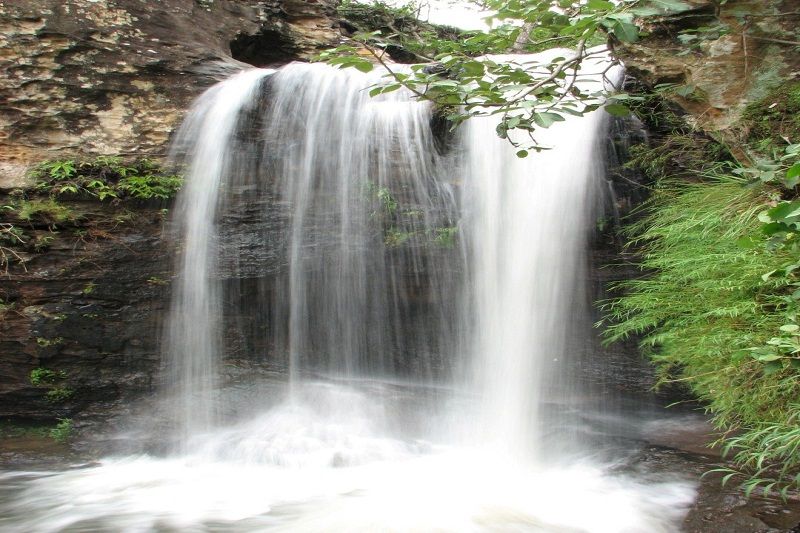 Duchess Falls, Pachmarhi
Duchess Falls is a waterfall located in Pachmarhi which shows majestic eminence. This waterfall falls from a height of just over 100 meters. As the water comes down it turns into separate springs. Various waterfalls give a beautiful view. You can go to see these waterfalls and make your Pachmarhi hill station trip even more exciting by taking pictures.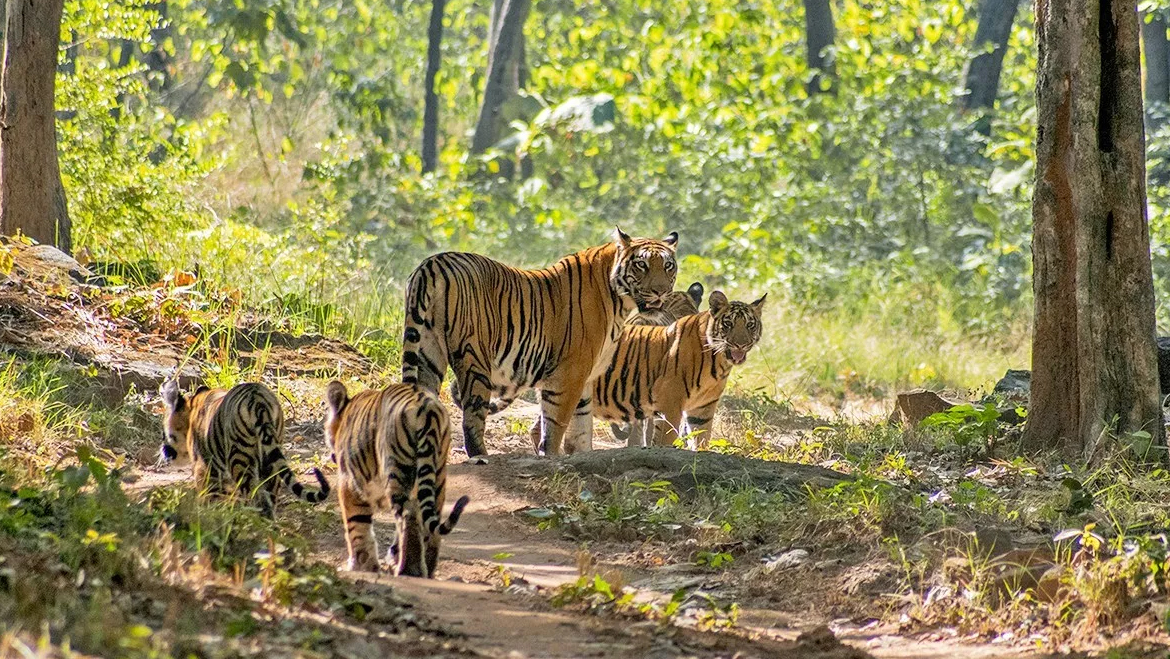 Satpura National Park
This national park is a tiger reserve and here you will get a chance to see different flora and animals. It is a wildlife sanctuary located in the mountains of the Satpura range. The park is spread over an area of ​​more than 202 square miles. It is home to many endangered species and is home to a variety of animals such as porcupines, wild boars, crocodiles, langurs, white bison, Indian giant squirrels, as well as meadows, medicated plants, and water bodies. You can also spot migratory birds if you visit this national park in the month of November and December. Satpura National Park is one of the best places to visit in Pachmarhi tourist places.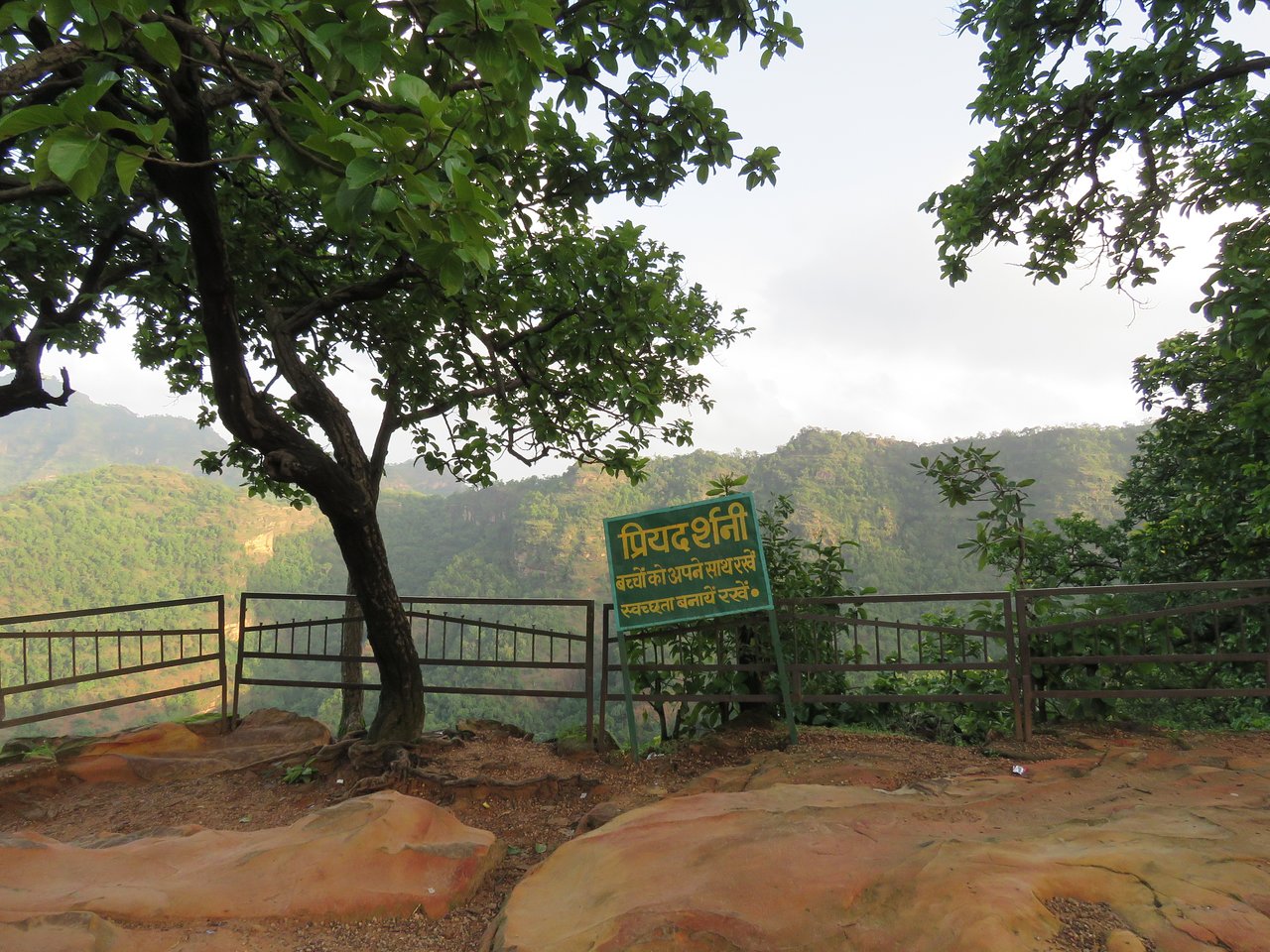 Priyadarshini Point
Priyadarshini Point in Pachmarhi is the place that gives you a captivating bird's eye view of the entire Pachmarhi hill station where you can see many beautiful places and areas from here. The place was discovered in the 18th century and has since become a popular tourist spot to have a beautiful view of Pachmarhi Hill Station. It has a serene landscape and is a perfect place for camera lovers to take pictures. You can visit Pachmarhi Hill Station with your friends and family.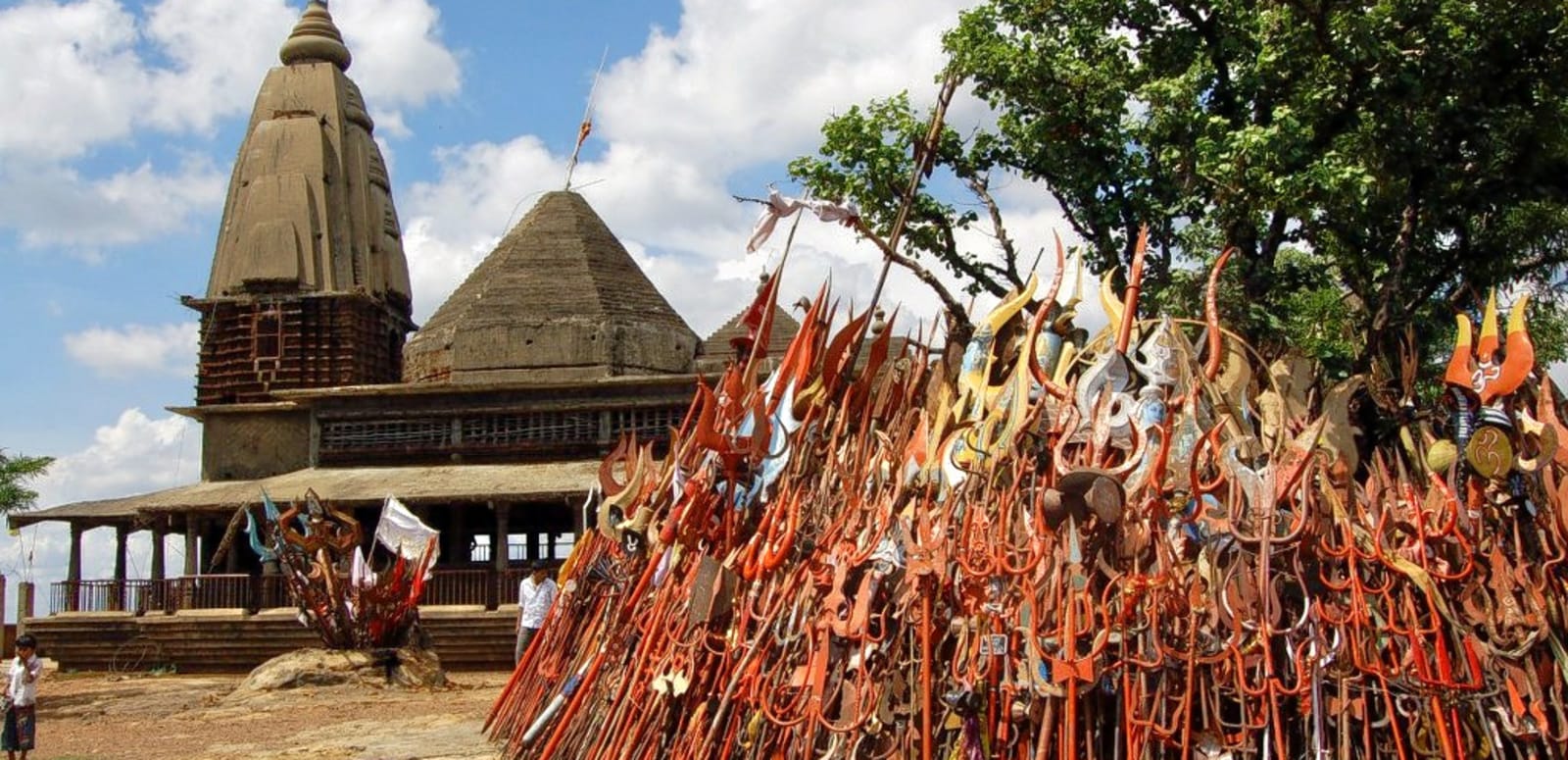 Chauragarh Temple
Chauragarh Temple is one of the ancient and most revered temples present in Pachmarhi Hill Station. You have to climb 1300 steps to reach this temple. Inside the temple, you will find thousands of tridents that are stuck on the wall of this temple. Every year thousands of devotees visit this temple to offer prayers. This temple is surrounded by valleys and forests.