Water Sports: Goa water sports that will make your trip Special
Goa is the most beautiful place for water sports. Water sports in Goa have always attracted tourists and adventure enthusiasts. Goa, the beach capital of India, is quite famous for its many water sports activities. Here you can enjoy kite surfing, banana rides, snorkeling, parasailing, paragliding, scuba diving, and many more adventure sports.
If you are interested then you can join these sports on Goa beach through water sports package operators. The cost of these packages can range between Rs.200 to Rs.4000 or more depending on the activities you choose. If you want to fill your Goa trip with adventure, then water sports in Goa must be included.
Goa's Most Exclusive Water Sports Scuba Diving

Exploring the marine world in the deep blue waters of Goa with the help of scuba diving is the best way to make your trip special. Here you can explore mind-numbingly beautiful coral reefs and seaweeds with the help of scuba diving, as well as many fascinating and colorful fish in their homes. Here you are given training by one of the instructors before going scuba diving. When you are able to immerse yourself in the water world, then you can enjoy scuba diving here. You are also given proper body gear and breathing equipment to do this adventurous water sport which helps you to take comfortable breathing. Scuba diving in Goa starts from Rs 5500 per person.
Goa's most sought after water sports Jet Ski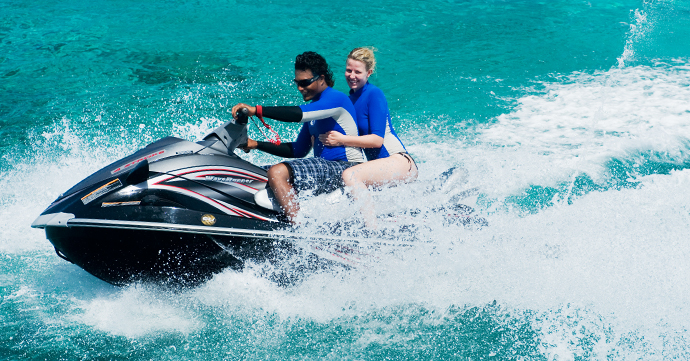 Jet Ski is one of the most sought-after sports in Goa, where you can make your body feel like flying by driving a high-speed jet ski in the water. Small splashes of cold water make you feel very fresh while jet skiing. If you are new to the sport, you can ride with a trainer or you can go for a jet ski ride with a friend. Jet Ski rides will be easily available to you at Candolim Beach, Baga Beach, and Vagator Beach. A Jet Ski ride costs around Rs 3000 per person.
Goa's Favourite Water Sport Parasailing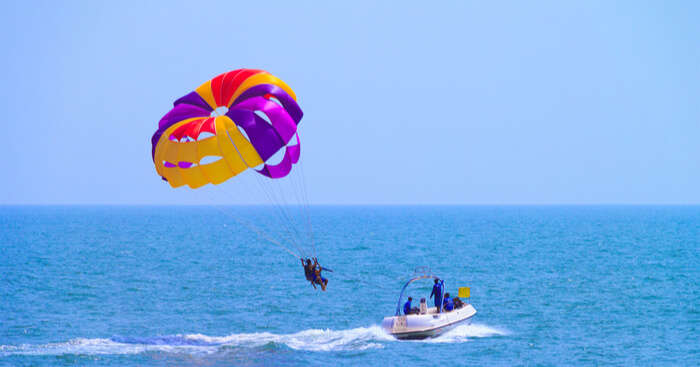 Parasailing is a very adventurous activity that you must include in your Goa travel list. If you like adventure sports then you must enjoy parasailing in Goa. In parasailing, you are flown into the sky with the help of a high-speed boat. Many people find this game dangerous to watch but there is no danger in doing it. Let us tell you that the parasail has a flyer around it and its other end is tied behind the motorboat. The motorboat moves forward, blowing the parascending person into the air.
Goa's Funniest Water Sport Ringo Ride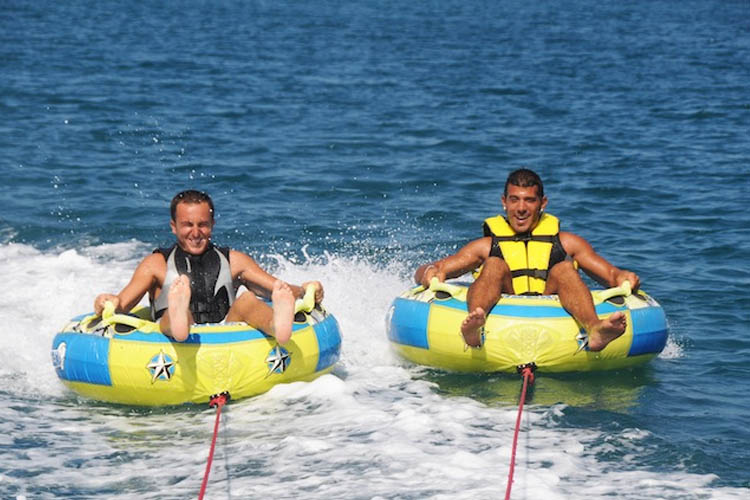 Ringo riding is also known as tubing, in which you sit in a circular tube and it is tied to a high-speed boat. If you have not done your Ringo Ride to date, then you should definitely enjoy it once. Before embarking on Ringo Ride, all participants are provided with proper instructions and guidance. Children are not allowed to participate in this game. Riders are advised to wear stutter clothes for Ringo Riding.
If you are traveling to Goa then you can enjoy the best of this game at Pindul Cave. For Ringo Riding, you will have to pay around 600 rupees per person.
Must Read: 9 Top Places in India for Hot Air Balloon Ride
Goa's Dangerous Water Sports Water Ski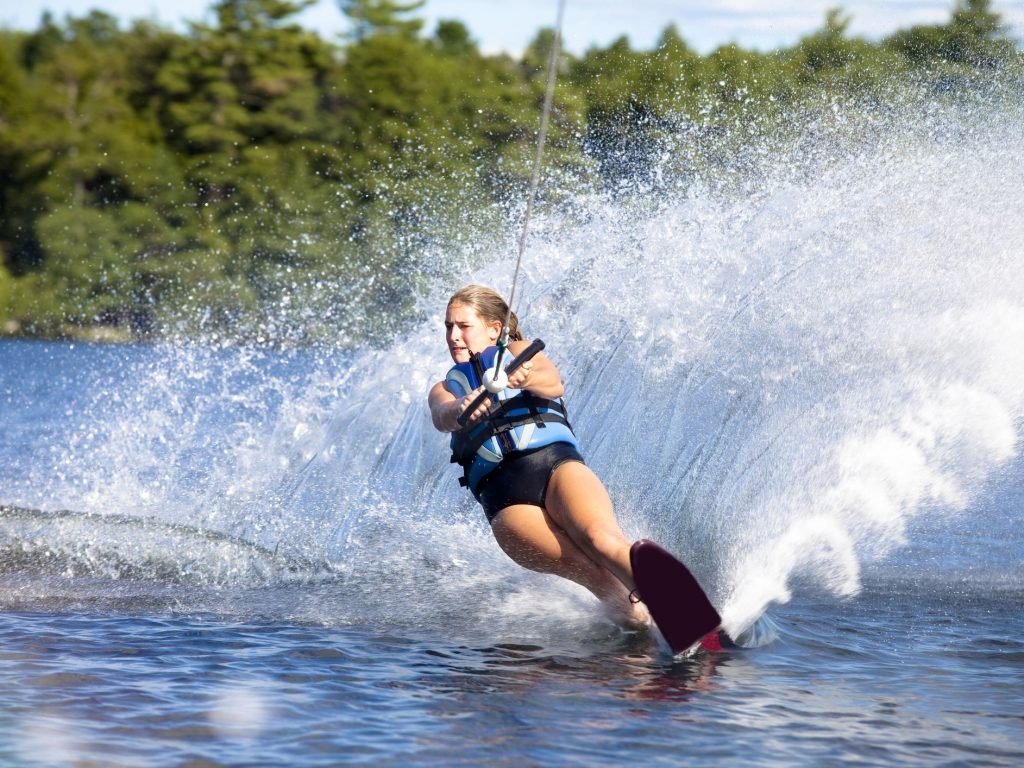 The sport of water skiing is as much fun as it looks. In this game, one rope is tied to the ski and the other end to the super-fast speedboat. When the boat runs fast on the water, the person involved in this game tries to make a balance by holding the rope on the water waves. Please note that children below 5 years of age are not allowed to participate in this game. Apart from this, pregnant ladies or people with heart diseases are not advised to do this game. If you want to do this game by going to Goa, then tell that this game starts from Rs 1900 per person.
Goa's easiest water sport speed boating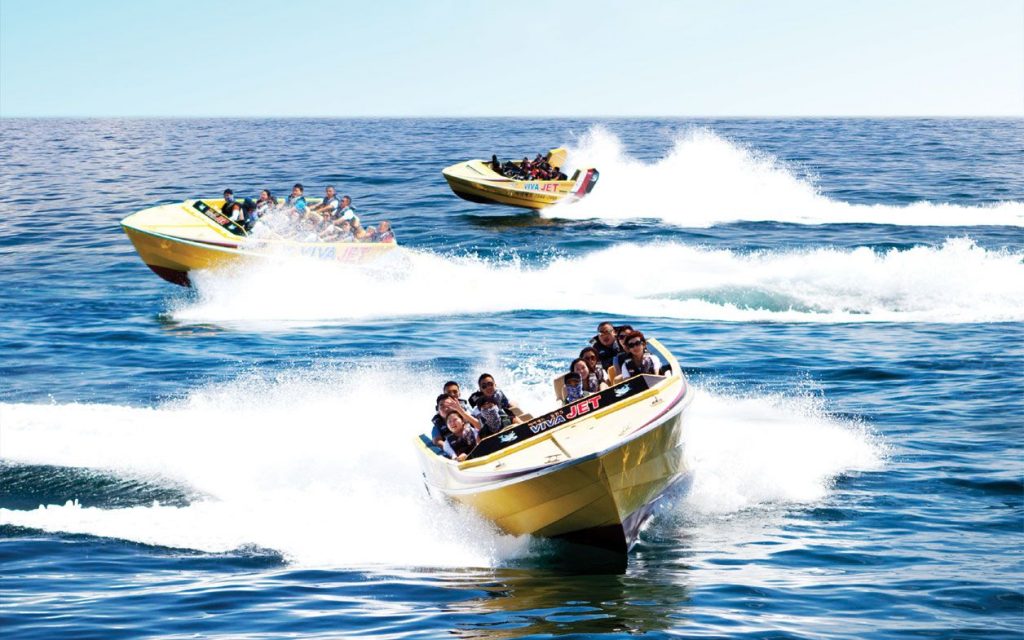 If you are going on a trip to Goa and are looking for some low-risk water sports, then speed boating is the perfect sport for you. In this game, you can get a special experience by moving on the water at a speed of 15-20 mph from a high-speed boat. You also have a coach on the boat with you. In speed boating, only 8 people can sit on a boat, of which around 450 rupees are charged per person.
Goa's Safest Water Sports Water Zorbing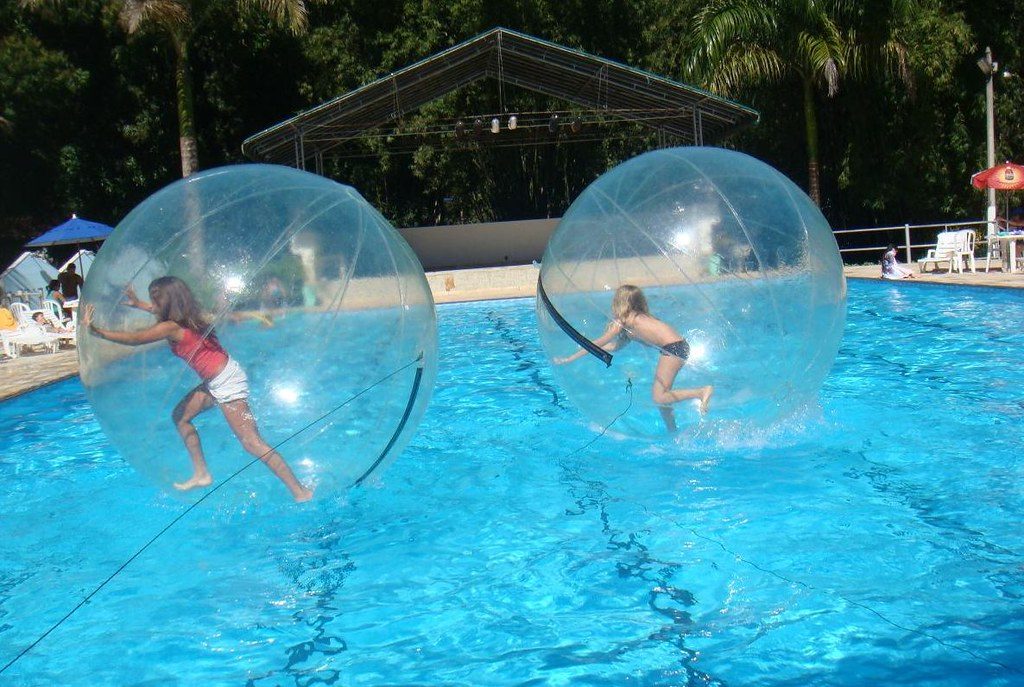 Water zorbing is a sport that you cannot compare to any other water sport in Goa as you have to roll on a water key in a giant plastic ball. This sport is much safer than other water sports. With the help of this game, you can relax your body as well as swim in the green waters of Goa. Children under the age of 10 are not allowed to participate in this game. Two people can be involved in each job in this game, which costs around 500-1000 rupees.