Try the Giant Swing in Rishikesh
Swinging from one hilly region to another with the sparkling water beneath the hills. A sight that leaves you mesmerised for ages. This happens in Rishikesh when you try the Giant Swing Sport. In this adventurous sport, a rope is present through which an individual has to pass from one point to another. The Giant Swing is an extremely adventurous ride that is not for the weak-hearted. Exploring the Giant Swing is definitely a once in a lifetime experience depending upon the energy level of a particular person. Minimum age limit to try this super-fun sport are 12 and there isn't any maximum limit, you just have to be sporty and courageous to try the Giant Swing.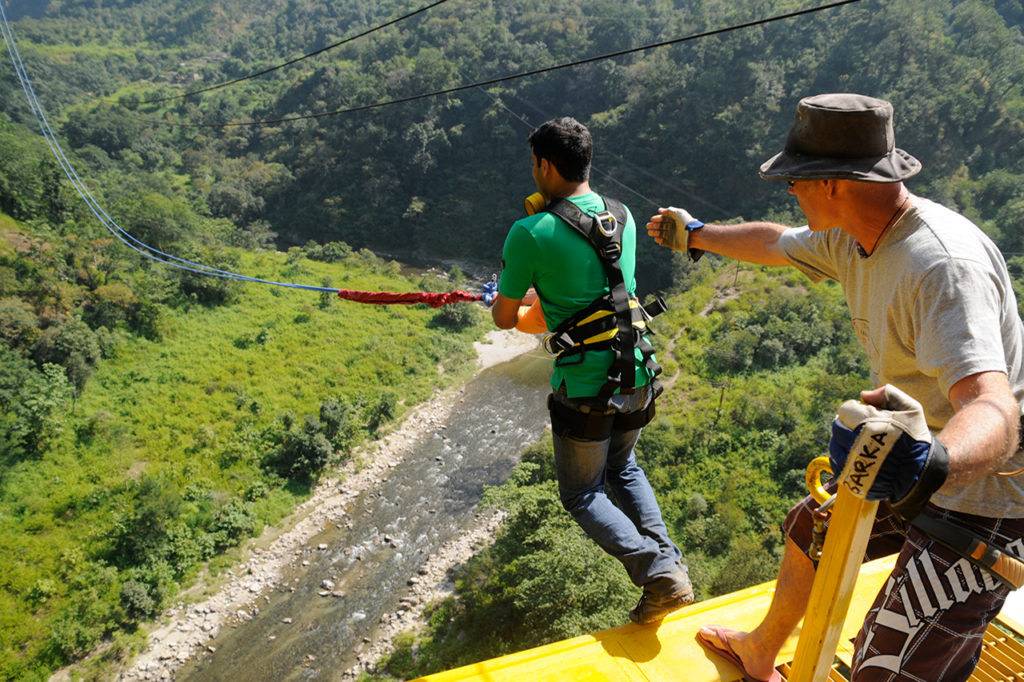 The exact location where the sport takes place is 17 km from Rishikesh and is known as Mohanchatti. The fascinating Giant Swing that takes place here is a delight to even watch to those who prefer not to ride it. Since the ride is present near the Holy city of Rishikesh, multiple people that come here are basically devotees or adventurers. Most of the people even come to complete their "Chota Chaar Dhaam Yatra" that is the tour of Badrinath, Kedarnath, Gangotri and Yamunotri. As captivating as this sounds, actually exploring these is even more enchanting. The fact that these places are stationed amidst nature, the greenery and the pious rivers, makes it more amazing than it already is.
Rishikesh, therefore, can be termed as the hub of excitement, fun and sporty adventures, and what makes this fact even more fun is that the statistics of tourists visiting this place has enormously escalated in the past few years and is continuously increasing with each passing year. The city is extremely close to the Great Himalayas and is known as the Gateway towards the mighty mountains. Rishikesh is also commonly known as the "Yoga Capital of the World". Entering into this city automatically boosts up the enthusiasm level inside the people.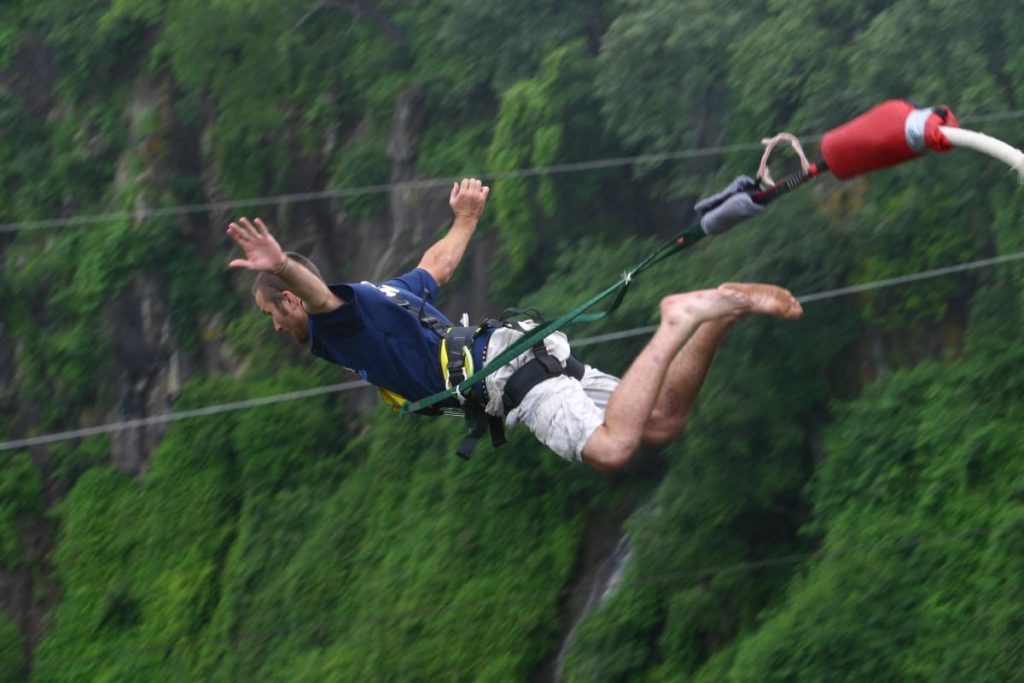 Perfectly protected under the guidance of the supervisors, the Giant Swing is a safe and secure ride that people can easily opt for. Also, the heavenly locations present nearby makes the ride worth it. The climatic conditions of the city also remain calm and soothing and it certainly gives the people a positive vibe. Visiting Rishikesh is surely going to help un-stress your mind and soul and boost your confidence level as well.