Top Places To Visit In Rishikesh
Rishikesh is the famous 'Yoga Capital of the World' and the 'Gateway to the Garhwal Himalayas'. An ancient town in Uttarakhand with a stellar backdrop of the Garhwal Himalayan Range and the Shivalik Range. Its clear blue skies bridge across lush green forests and mountains, majestic temples, architectural splendors, and yoga ashrams. Rishikesh offers adventurous activities like river rafting, trekking, rock climbing, kayaking, and much more, as well. The city attracts thousands, of tourists, year on year, for adventure, spirituality, and tranquillity. This is the ideal destination for a fantastic vacation trip.
1. Lakshman Jhula
Constructed across the sacred Ganga River, the Iron Suspension Bridge is 450 feet long by 70 feet from the river. This is a massive historical structure known as the famous "suspension bridge" in Uttarakhand. It links the Tapovan village in Tehri Garhwal district and the Jonk village in Pauri Garhwal district. The bridge has some famous and magnificent markets and temples around. People can purchase and adorn themselves with some designed apparel, jewelry, precious stones, food, and much more. It is this bridge that is featured in many successful Bollywood films and serials. It is known as an iconic landmark and tourist destination due to several religious beliefs and mythologies, as well.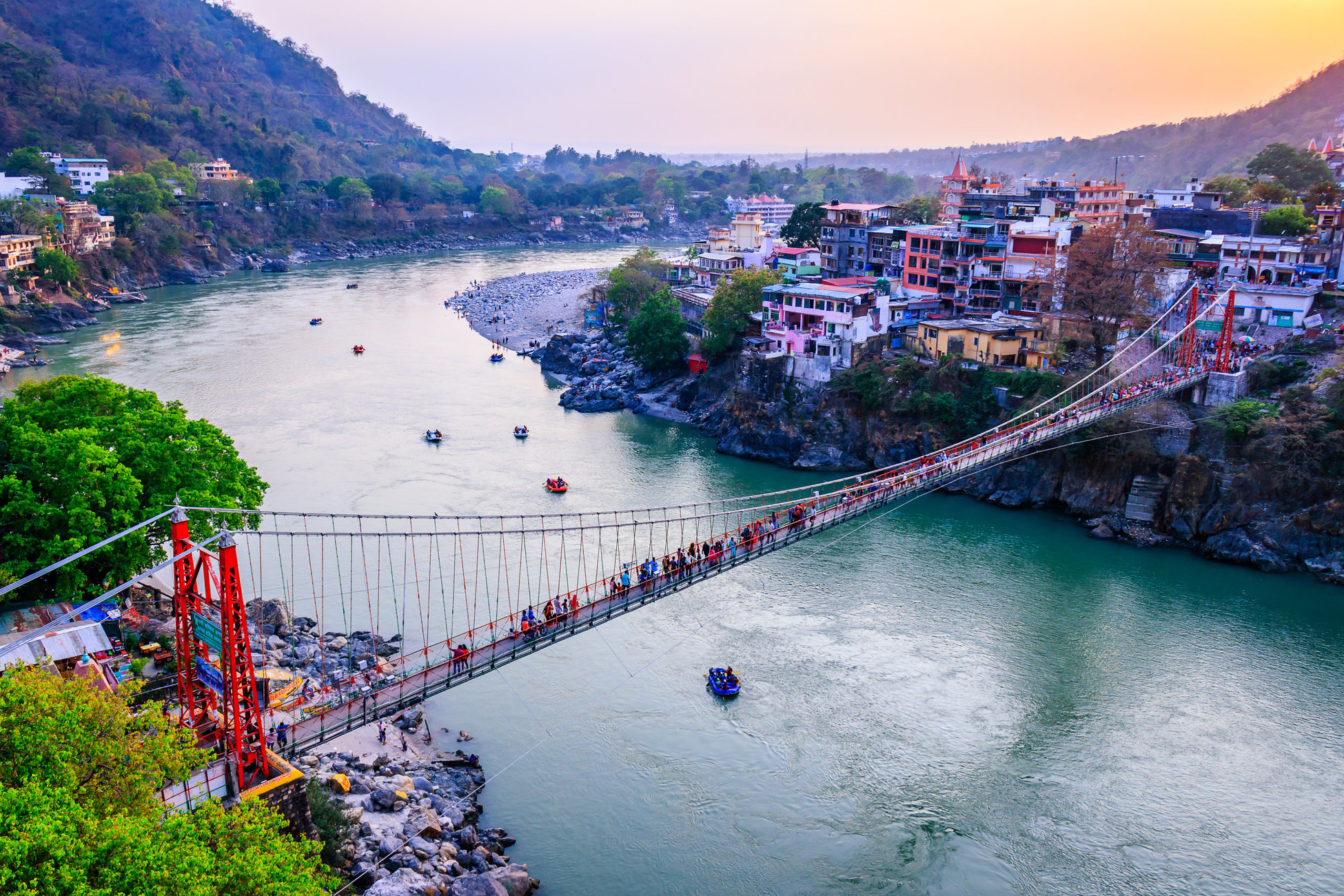 2. Rishikesh River Rafting
River rafting is a fun and adventurous water sport activity. Especially when you are in a cool city like Rishikesh. It has a beautiful natural location and the tributaries of the Ganges. This town is a popular river rafting center in India. With the most famous and shortest river rafting route, being just 9km long from Rishikesh to Bramhpuri. Tourists also like the route from Rishikesh to Shivpuri. While river rafting, tourists are fascinated by the scenic richness of the surroundings and the freshwater splashing upon their faces. Every year, this is one of the main activities that tourists indulge in and tick off their bucket lists. They not only cover up their exercise routines but also enjoy the luxury that comes with it.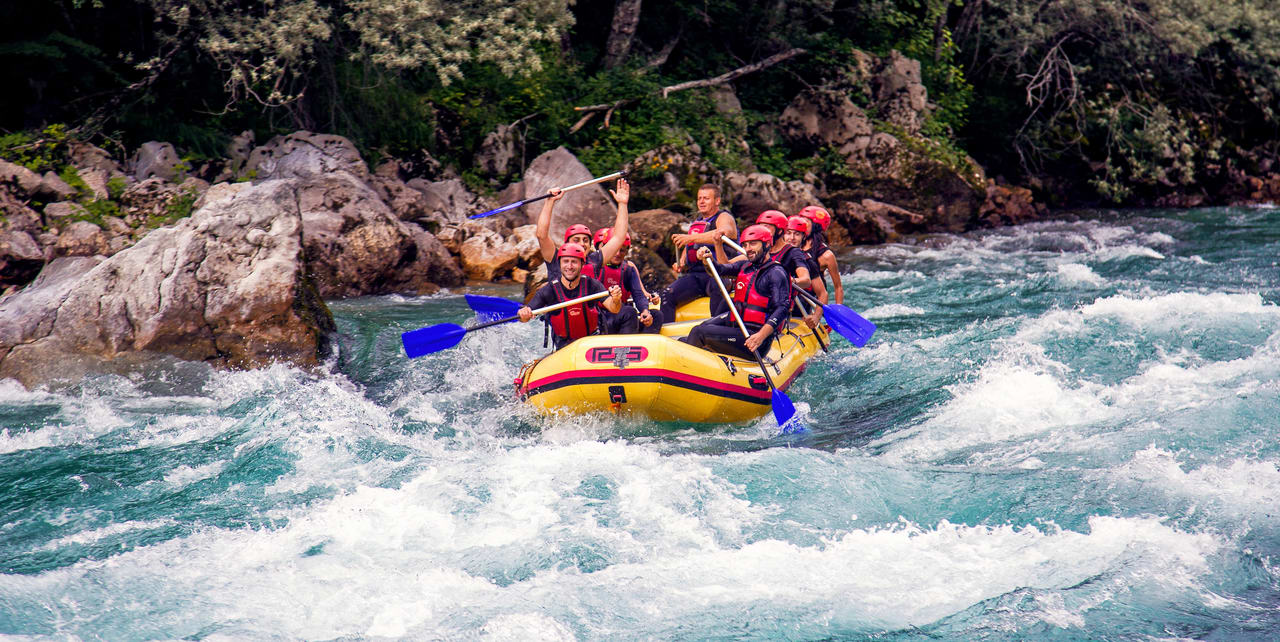 3. The Beatles Ashram
The Beatles Ashram was built in 1963. It is also known as 'Chaurasi Kutia' or Maharishi Mahesh Yogi Ashram, It was later referred to as the 'International Academy of Meditation'. It was considered to be one of the most famous sites in Rishikesh. The Beatles Ashram also gets its name, right after the American rock band, 'The Beatles'. American rock band attended a learning session on meditation by Maharishi Mahesh Yogi. The ashram is located at a beautiful spot, within the 'Rajaji National Park' with a wide range of animals and birds as passers-by. The sounds of the river Ganga flowing behind it is tremendous. Over the years this ashram has become a popular and admired destination to many international tourists. It achieving high levels of recognition around the world with Yoga and Indian spirituality.