The Heaven on Earth and the King of Destinations
The city lies on the banks of Jhelum River, a tributary of the Dal, Anchar, and Indus lakes in the Kashmir Valley. The natural environment, waterfronts, houseboats, and gardens are the main attraction in Srinagar. Kashmir is known as the King of Destinations in the North. The scenery is amazing and contains such beautiful nature with high mountains, soothing air, and dancing rivers. The same can be experienced in the summer capital of Jammu andKashmir Srinagar. The best of the Himalayas can be experienced in the majestic city of Srinagar. The Heaven on Earth and the King of Destinations
Here's a list of the places one can visit in Srinagar—
1- Dal Lake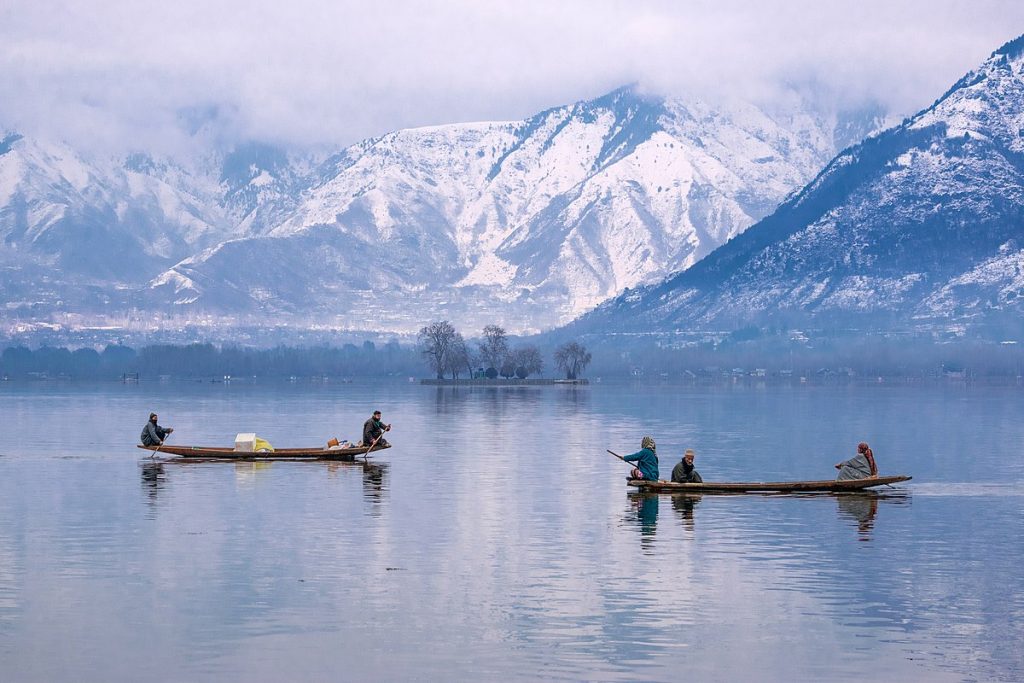 Dal Lake is known for its amazing scenery and various stalls to buy items which are called the Floating Market. It is one of the most intriguing and beautiful tourist attractions in all of Kashmir. The lake also called the "Lake of Flowers" or the "crown of Kashmir" is Srinagar's real Jewel for tourism and having a peaceful time which all of the visitors agree to.
2- Shankaracharya Hill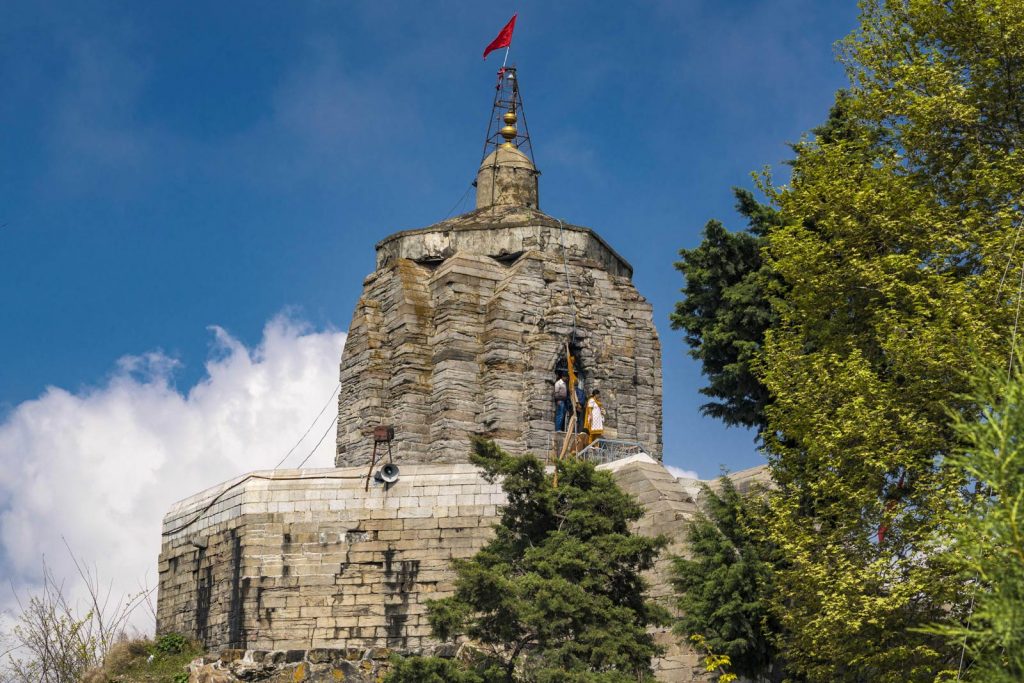 Known as one of the best and most beautiful places of worship, the Shankaracharya Hill gives a breath-taking and beautiful top view of the Dal Lake and the Jhelum river with scenery of high mountains in the background. One experiences a soulful beautiful experience at this top hill in Srinagar.
3- Harwan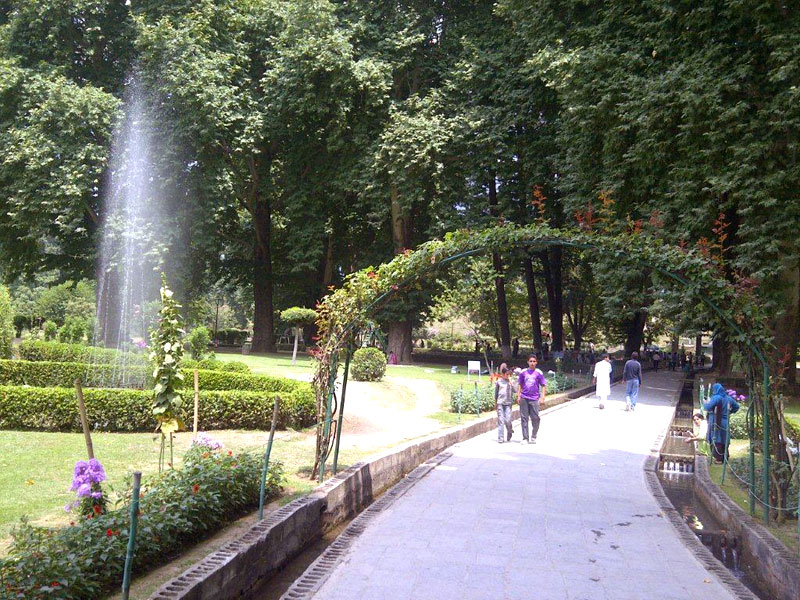 This place is heaven for people who like adventures. Experience paragliding with the Karakoram Explorers here from the season of mid-April to mid-October to have an enthralling and energetic experience by paragliding at 2100 ft above the landing zone. One gets to experience circling around the Zabarwan Range of the Himalayas and soaring above the waters of Dal Lake.
4- A Day at the Gardens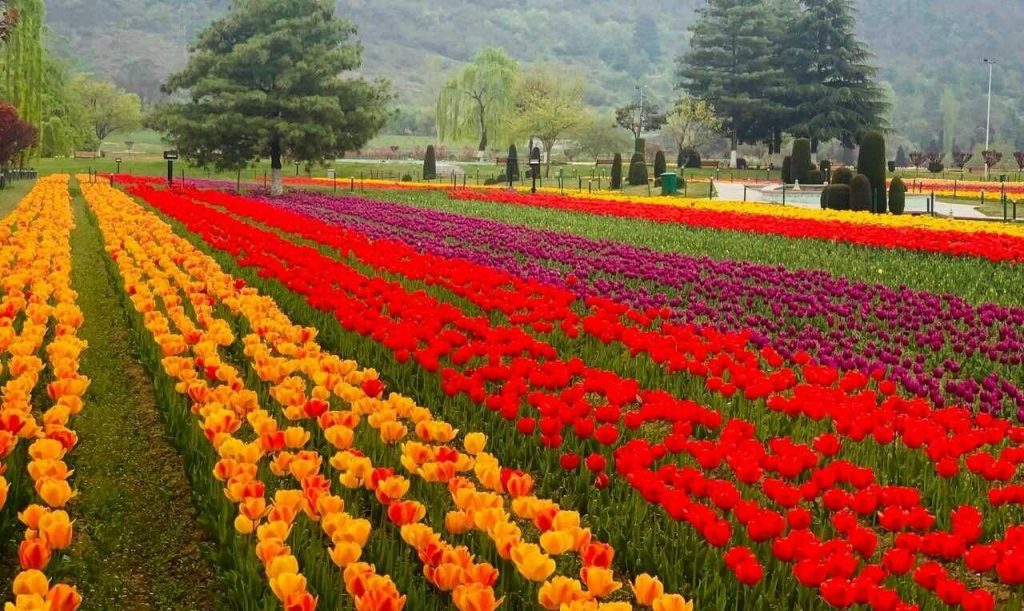 Srinagar is no less than heaven for nature lovers who admire the beauty of nature especially flower gardens. The best gardens in Srinagar and even all of Kashmir include the Shalimar Bagh, Nishat Bagh, and Chashme Shahi. The favorite one of the tourists still is the Indira Gandhi Memorial Tulip Garden where you can have an amazing scenery of the full bloom Tulips alongside cherry blossoms and many other colorful trees.
5- Pari Mahal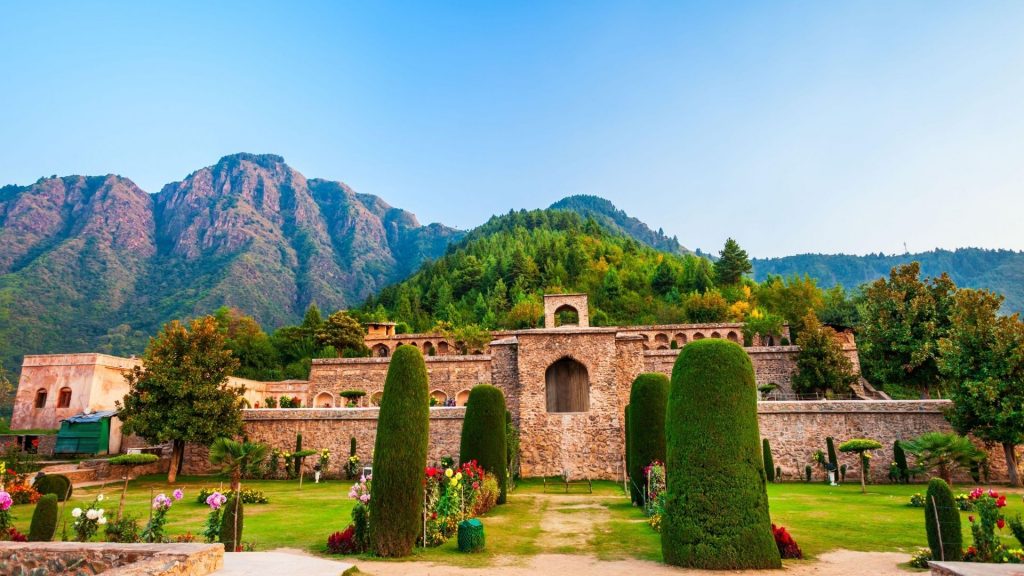 Known for the amazing and fantastic view of the Golf Course and Dal Lake, this place is also known as the Palace of Fairies. The Mahal comprises a seven-terraced garden located at the top of the Zabrwan mountain range overlooking the city of Srinagar and southwest Dal lake. Must Visit to the Heaven on Earth and the King of Destinations