Preparing the Scrumptious Kakori Kebab
Lastly, we have delicious Kakori Kebab. The Kakori Kebab is one of the tastiest dishes that has excellent flavours blended in them. This dish is loved by thousands and is undoubtedly one of the dishes that can represent Indian food worldwide. Kakori Kebabs are Lucknow's most popular cuisine and are eaten by almost every person around the world.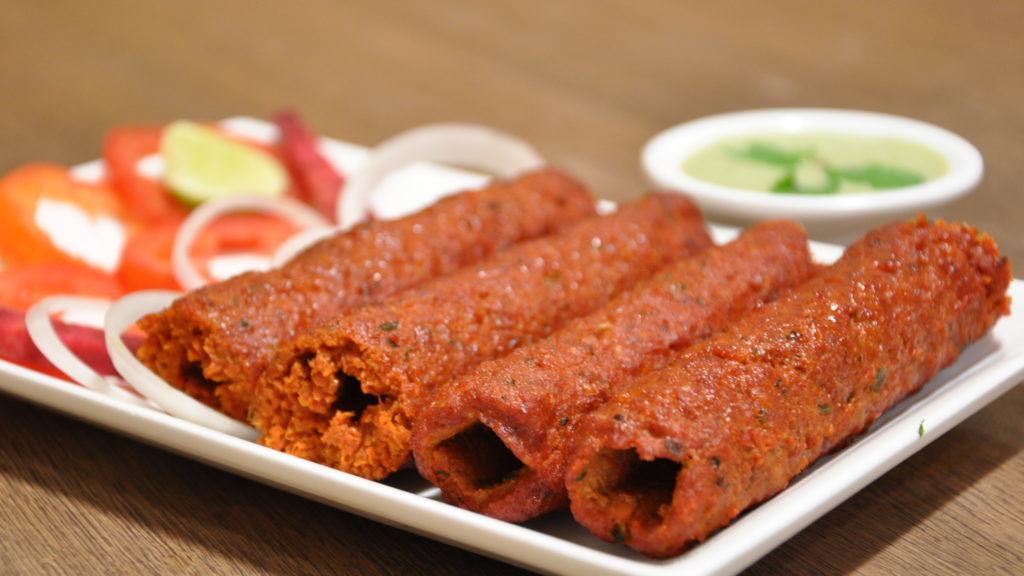 Provided below is the list of things you would need to prepare this delicious Kakori kebab at your home for your loved ones.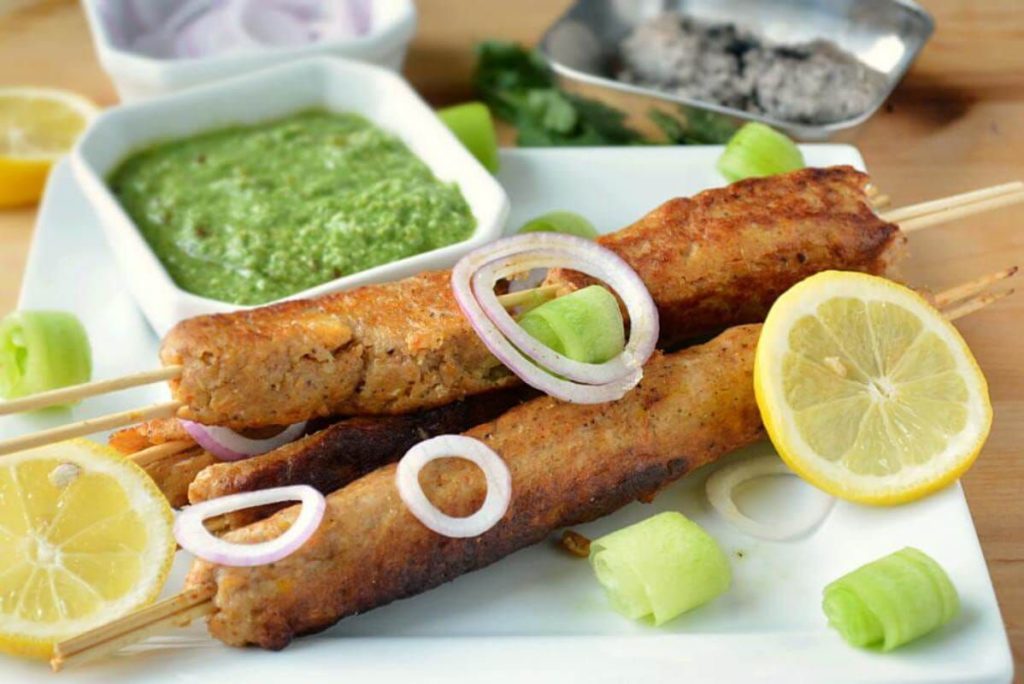 Required Ingredients:
Ground Spice
2-3 pieces of Green Cardamom (Hari eliachi)
2-3 pieces of Black Peppercorns (Sabut Kali Mirch)
4-5 pieces of Cloves (Laung)
2 blades of Mace (Javitri)
10-15 pieces of black peppercorns
2 teaspoon poppy seeds (Khus Khus)
1/2 teaspoon Shahi Jeera (caraway seeds)
According to Requirement
500 gms Minced Chicken or 1 LB
1/2 cup Desiccated unsweetened Coconut
1/2 cup Powdered Khoya/Mawa
1/4 cup Raw Papaya Paste
2 tablespoon Fresh cream
1 teaspoon Cashew Paste
1 teaspoon crushed ginger
1 teaspoon Rosewater
1 tablespoon Onion paste
1/4- 1/2 teaspoon Nutmeg powder (Jaiphel)
1/2 teaspoon Red chilli powder
1 teaspoon Garlic powder
1/2 – 3/4 teaspoon Garam Masala Powder (optional)
1/4 teaspoon White pepper powder
Few strands of Saffron
Salt to taste
2 teaspoon Oil to shape kebabs
1-2 tablespoon Oil to cook Kebabs
Preparation:
Starting with the Spices, grind the spices in the mixer, shed the skin (irrelevant part) and set it aside.
Assemble the Ingredients and soak the wooden skewers in water for 30 minutes.
Clean the chicken before mincing and then proceed with the mincing.
Put Papaya paste, salt and spices on the chicken and mix well.
Add onion paste, ginger, nutmeg, garlic powder, Red chilli powder, white pepper, mawa, desiccated coconut, cream, rose water, cashew paste, saffron and garam masala powder.
Mix well and start shaping the kebabs by putting around the wooden skewers.
Apply oil and smoothen the kebabs.
Grill the kebabs along with the smoky charcoal till reddish brown.
Serve the kebabs.
So this is a fascinating way to prepare Lucknow's famous, Kakori Kebabs for your loved ones at home. Try out the super-fun dish and surprise all your loved ones by preparing this as an evening snack. The Kakori Kebabs are Lucknow's speciality and are known for their taste all across the globe so why not this delicious kebabs and something taste even better is trying this dish at home for and with the people you love. Stay tuned for more interesting recipes.