Places To Visit In Manali
One of India's most magnificent hill stations in Himachal Pradesh is Manali. It is a popular destination with a cool, salubrious, and delightful climate, with snow-capped mountains. It is also known as a 'Lover's Paradise' and 'India's Honeymoon Capital'. Manali has some of the best trekking terrains. It has some of the most beautiful and charming views. Its rich cultural heritage and traditions are exhibited through its indigenous folk songs, ambrosial cuisines, local festivals, and sporting activities. The attractive Beas River valley constantly attracts tourists who flock to the place for some fun and frolic.
1. Hidimba Devi Temple
This temple is Constructed in 1553.  Locally it is known as 'Dhungiri Temple'. It is a popular shrine with a spiritual and highly symbolic elucidation. It is built on a sanctified rock and surrounded by the tall cedar trees of the Dhungiri Van Vihar forest. The temple is made of mud walls and a wooden door; wooden-carved interiors and detailed miniature paintings of Goddess Hadimbi. Locals and devotees all over India arrive at this site for prayers and spiritual blessing. Other tourists visit for pleasure and a true understanding of Indian mythology.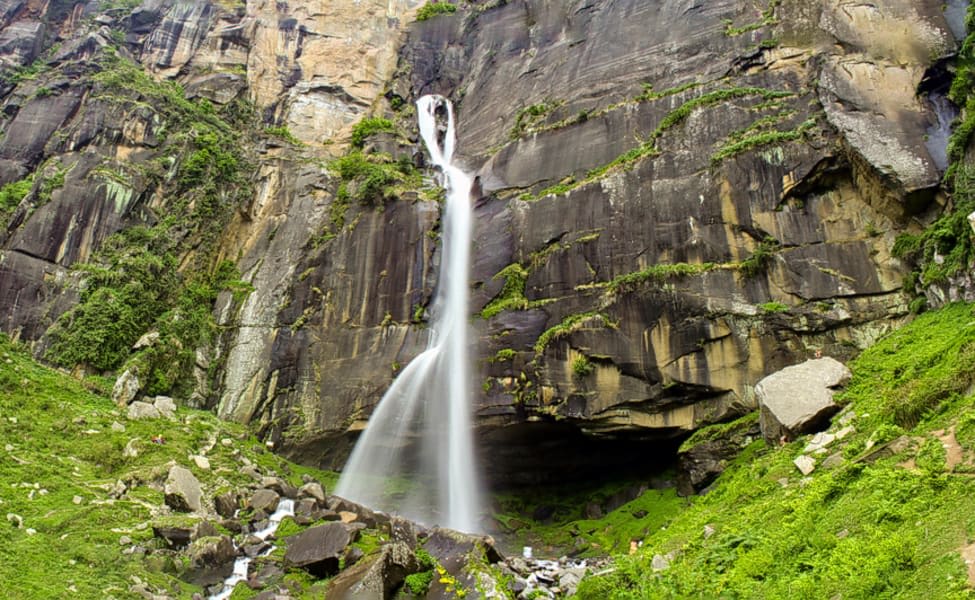 2. Jogini Waterfall, Manali
The majestic Jogini waterfall is situated in the Vashisht village of Manali. The waterfalls from an altitude of 150 feet, forming a fun-sized pool drawing. tourists and other visitors to take a plunge right in and have some fun.
While on their way to get splashed in the waters, tourists make a stop at the 'Jogini Mata Temple. It is located at the base of the waterfall, with elaborate wood carvings and an appealing architectural structure. It is one of the most popular attractions in India. Tourists often trek towards observing the greenery, apple orchids, pine trees, and the forested snow-covered mountains.
Must Read:2021/09/04 Scuba Diving, Best Experience for Your Vacations!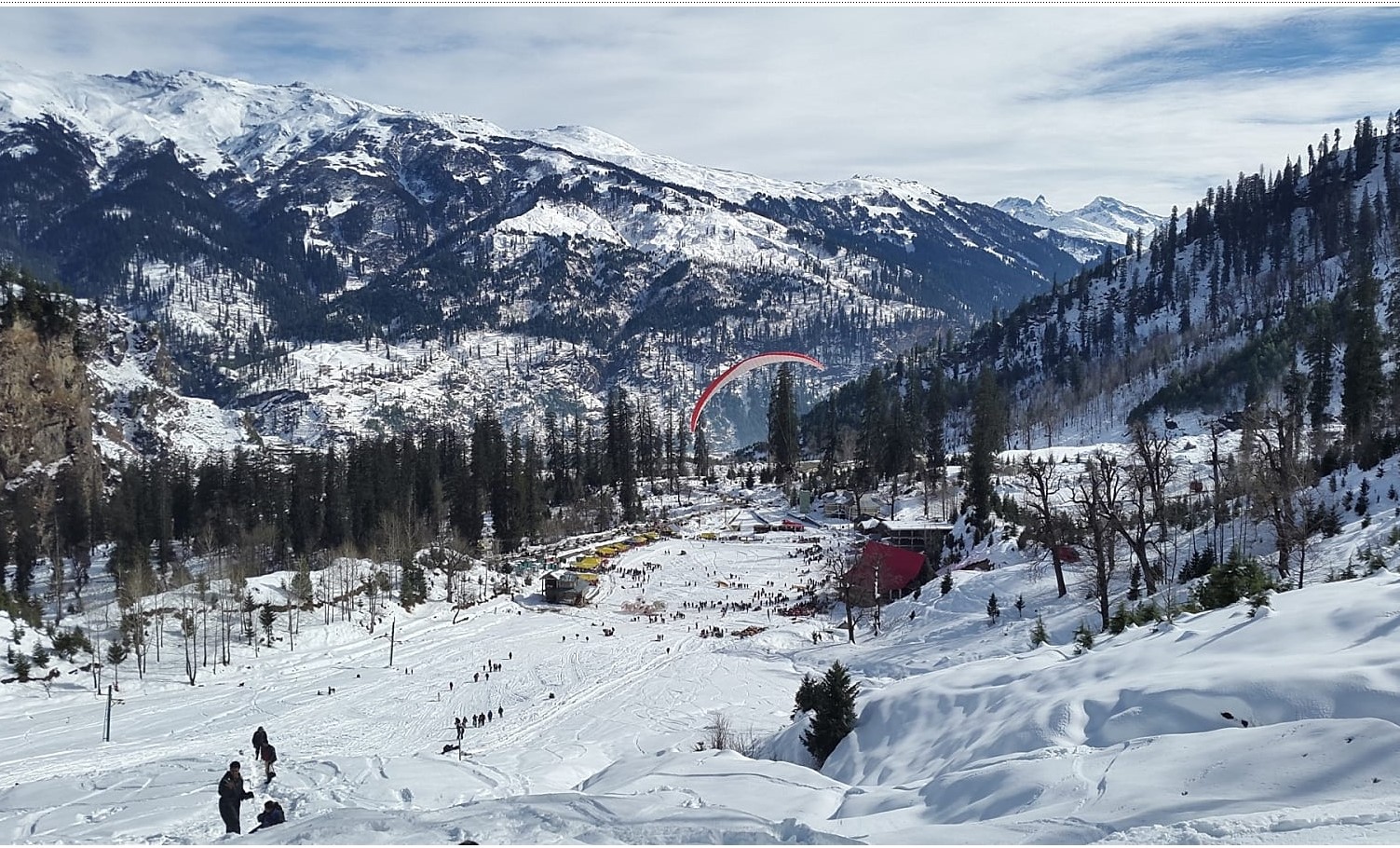 3. Solang Valley
This is also known as the 'Snow Valley'. It has a major tourist attraction located at about 2,560 meters above sea level.  This place offering a variety of sporting activities including paragliding, horse riding, parachuting, skiing, river rafting, trekking, mountaineering, etc. Tourists are often seen indulged in winter activities. They also purchasing handmade wooden crafts, clothing, and jewelry from local shops and stalls.  Locals offer to dress them up in traditional garments, posing with mountainous backdrops, or with domestic animals of the land. It is located between the Solang village and the Beas Kund. It has splendid viewpoints and scenery. This is a paradise land for nature and adventure enthusiasts.