Festival of Gujarat: Colors of Garba / Dandiya in Navratri
With a beautiful fusion of dazzling outfits, an incredible blend of folk and contemporary music, Gujarat is the place to be in Navratri.
This year Navratri will see again the devotion of Mata through Garba / Dandiya in Gujarat. The Gujarat government has given approval for organizing Garba and Dandiya. The covid-19 protocol will have to be followed this year too. 400 people can be present in Garba/ Dandiya Pandal at a time.
Apart from this, a night curfew will remain in place. Night curfew will have to be strictly followed.
If you live in Gujarat or planning a sightseeing tour in Gujarat, Here's a lowdown on these cities that beckon jollification!
Joy Full Cities of Gujarat
 1- Garba / Dandiya in Ahmedabad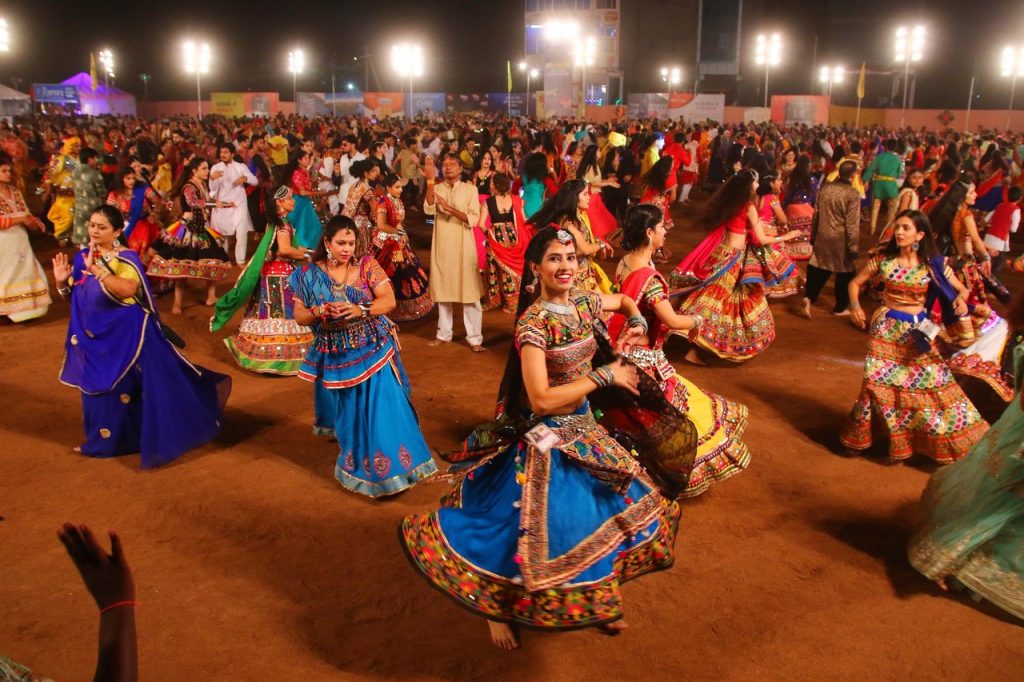 Ahmedabad, situated on the banks of Sabarmati. It displays a mix of ancient buildings and busy markets. You can revel in traditional Gujarati Garba dance at Rajpath Club. Known for its Navratri celebrations, the impressive Garba songs, lavish ambience, and thrilling competitions make it the best place to enjoy Gujarati Garba.
Places you can visit here: Kankaria Lake, Sabarmati Riverfront, Hathee Singh Jain Temple
2- Garba / Dandiya in Surat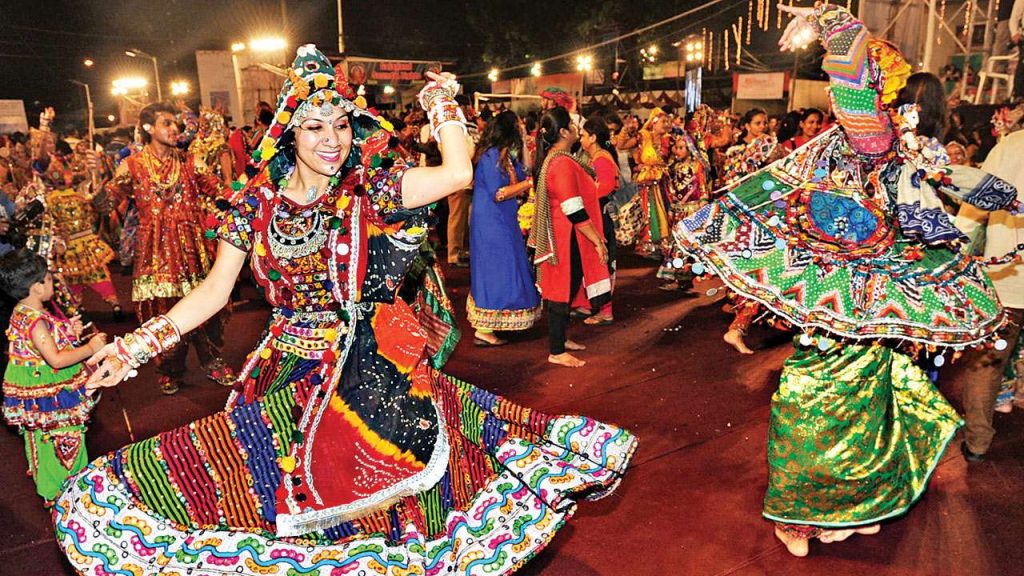 Surat, a Diamond City dazzles just like its name. Surat has a lot to offer in terms of cultural heritage and food, but it's the Navratri Garba celebrations in the city that steals the show.
Shankus Dandiya is one of the best places you can visit to experience the grandeur of Navratri celebrations in Surat. Unlike any conventional, open-air Gujarati Garba/ Dandiya festival, Shankus Dandiya is organized inside an air-conditioned dome at the Surat Exhibition and Convention Centre.
Must Read: The most remarkable tourist attractions in Jaipur.
Places you can visit here: Sarthana National Park, Surat Fort, Dutch Gardens
3- Garba / Dandiya in Vadodara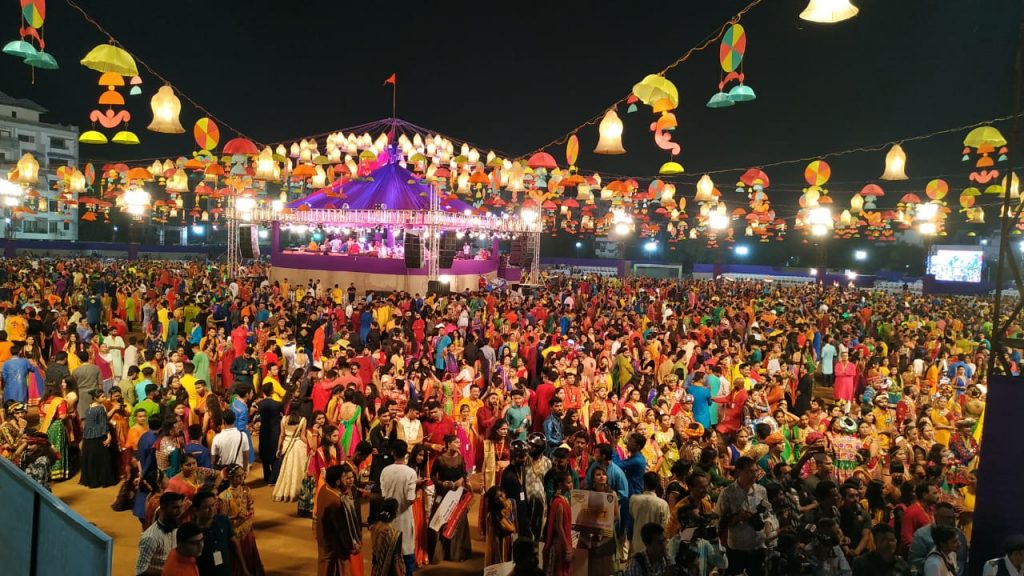 Vadodara is also considered to be the cultural capital of the state. Full of heritage sites and places of religious import, it shines bright during the Navratri festival. The city hosts some of the most vibrant Garba dance festivals. However, the United Way of Garba is largely hailed as the best Garba / Dandiya pandal in the city.
The combination of mesmerizing ambience, energetic music, and an amazing lineup of singers never fails to enchant the visitors. What's more? The money raised at United Way of Garba is donated to 140 charities and organizations across the city. So, there is a morally good deed you can accomplish while having fun at the Garba Nights.
Places you can visit in Vadodara: Laxmi Vilas Palace, Sayaji Gardens, Champaner-Pavgadh Archaeological Park