Explore and Fall in love with the beauty of Ladakh (India)
Ladakh is also known as the cold desert, lies in the great Himalayas. It is most famous for its spectacular landscapes, mountain passes, clear and tranquil skies, Buddhist Monasteries, fun, and exciting activities. Explore and Fall in love with the beauty of Ladakh (India). Ladakh is a lot more than this, whenever you plan for a tour do consider this heavenly place in your journey that gives you the collection of peace surrounding, beautiful water flow, high mountain, the hot and cold temperature flow plus the fun activities.
1- Pangong Tso Lake – Ladakh (India)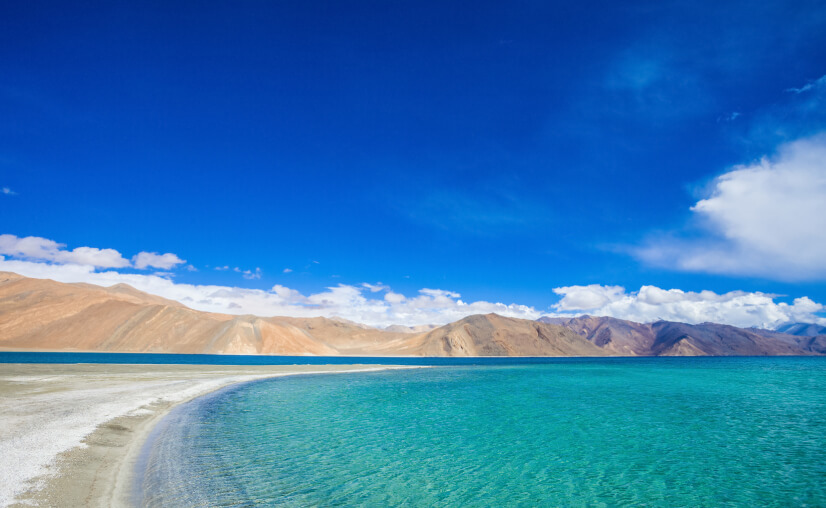 Pangong Lake also known as the world's highest saltwater lake, is one of the beautiful spots to check when in Ladakh. The beautiful blue-colored water in contrast with the High Mountain and clear sky creates a visual of heaven. With the color changing of its water appearing as blue, green, or red at different times, the surroundings give a peaceful view. The beauty of this scenario has to be seen, felt, and absorbed within yourself.
2- Thiksey Monastery – Ladakh (India)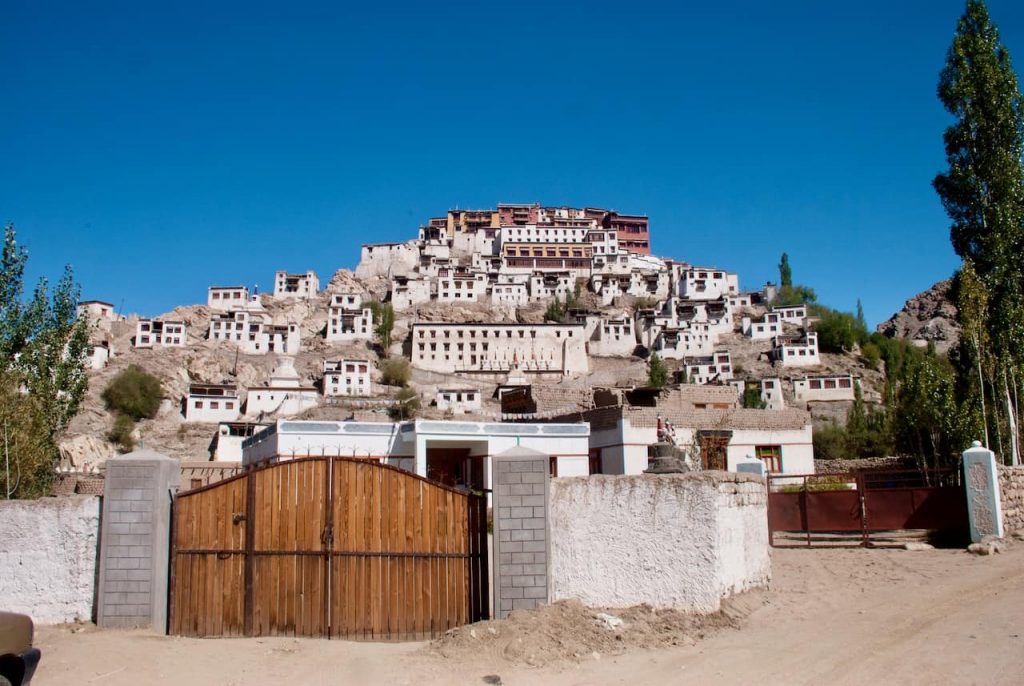 This beautiful Buddhist monastery is over 12-storey that hosts over 500 monks. The monastery is famous for its architecture and its location. The monastery is also known as the 'Mini Potala' of India. The sightseeing is amazing, enlightening you about Buddhist culture, statues, scriptures, and lifestyle.
3- Khardung-la Pass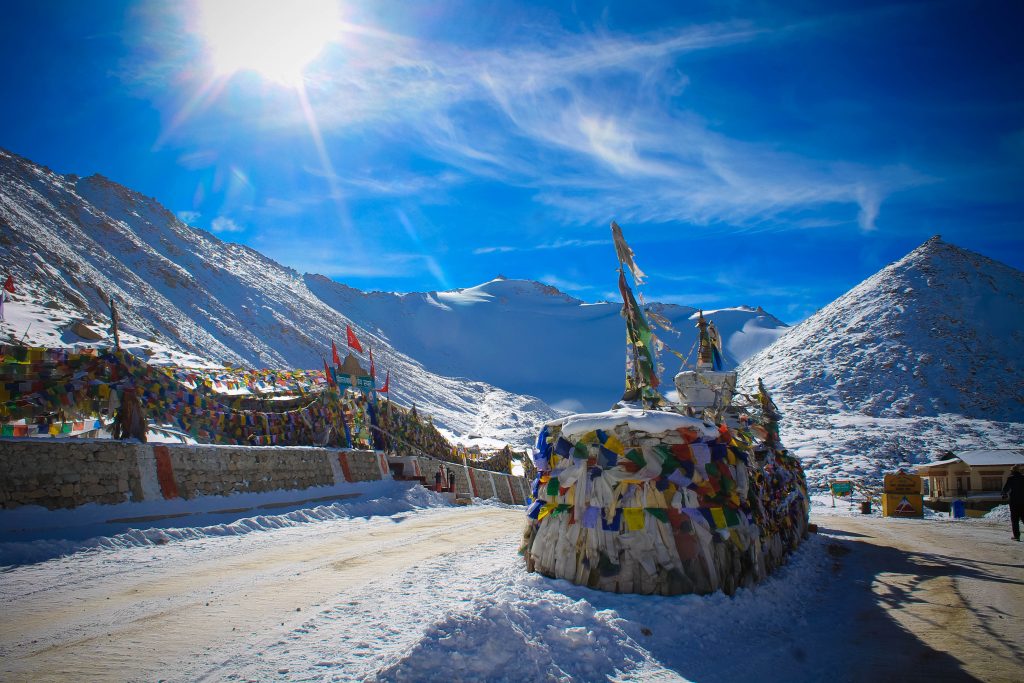 The pass is famously known as the gateway to Nubra and Shyok Valleys. This pass is the most interesting and adventurous path for bikers, where they can experience the roughness of the mountain path and summer heat with the mixture of Ladakh coldness provides a great experience to bikers.
4- Nubra Valley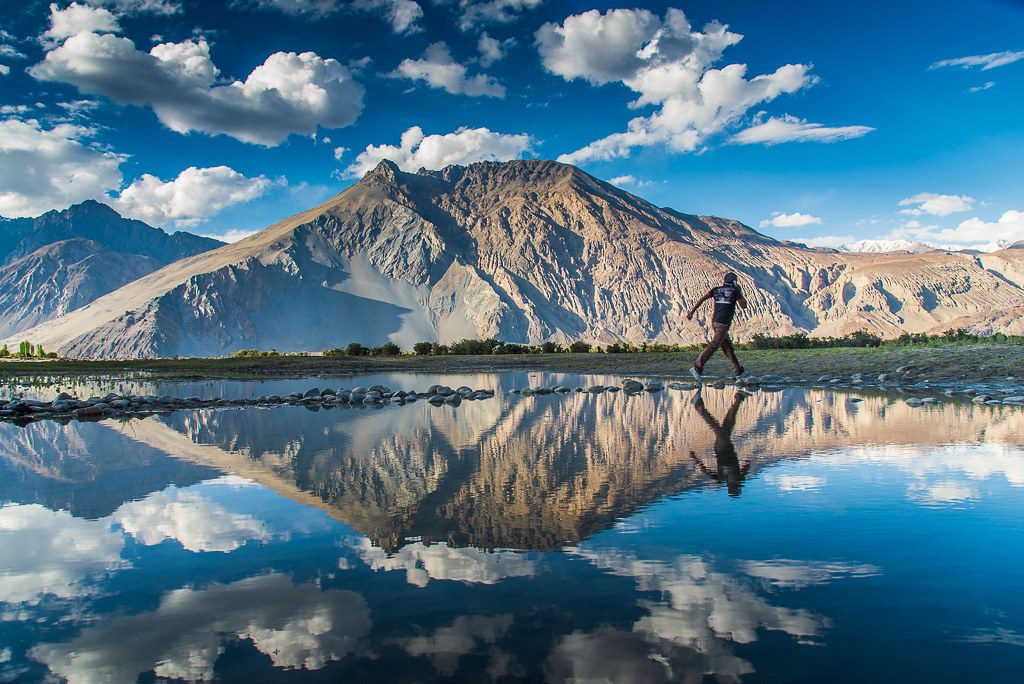 The white sand deserts, the valley of flowers, and double-humped camels make this place special. The beautiful slope of the Karakoram Range and the combination of Shyak and Siachen rivers make the icing on the top. It is one of the best places to visit because of its aromatic environment, magnificent position, and flawless streams running across the valley.
5- Shanti Stupa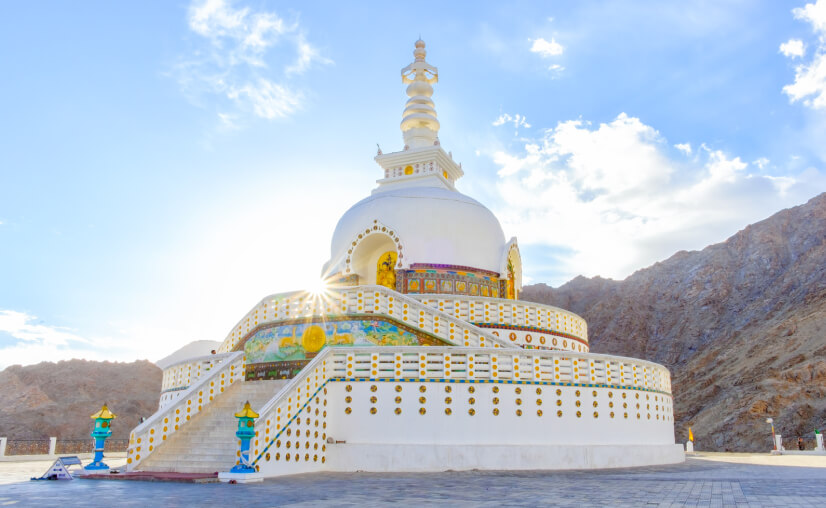 This beautiful white building covered with a snow-white background creates a beautiful tourist destination. Inside the Chorten, panels are depicting Lord Buddha's life. Furthermore, the atmosphere of the establishment will entice you to stay for an extended period.
Adventure Time: Top 8 Best Trekking Points to Trek