Durga Puja 2021: Know the Covid-19 protocols this year
The Bengal government informed the Calcutta High Court last Friday that Durga Puja should be held, as in 2020, in compliance with all Covid-19 regulations.
All the pandals will remain a no-entry zone for all except the pandals of some organizers.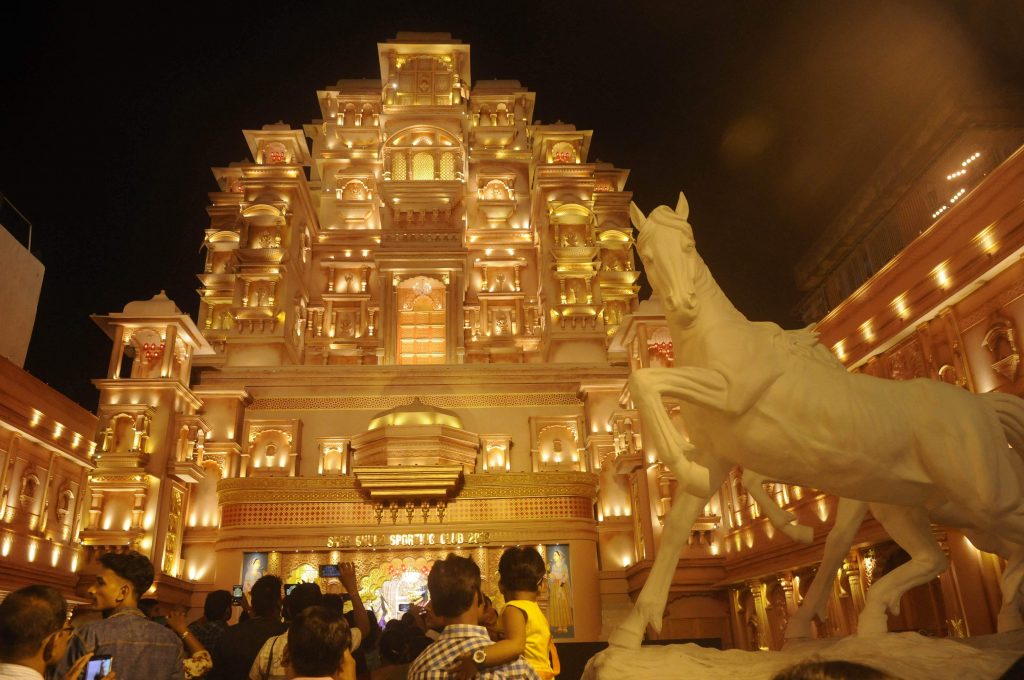 What the court-ordered last year and will also be implemented this year:
 Visitors are not allowed in a Pandal.
 Areas within 10m of a large Pandal and 5m of a small Pandal are entrenched and demarcated as a no-entry zone
 Inside the big pandals 25 members of the worship committees and from small pandals only 15 members of the worship committees will enter.
 The members who are allowed to enter the Pandal, their list should be displayed outside the Pandal.
 All the Pujas mentioned in the Puja Manual of Kolkata Police should be treated as Big Puja.
The state government had imposed several other restrictions last year in addition to the court-ordered rules, which may remain in force this year as well.
Enough space in the pandal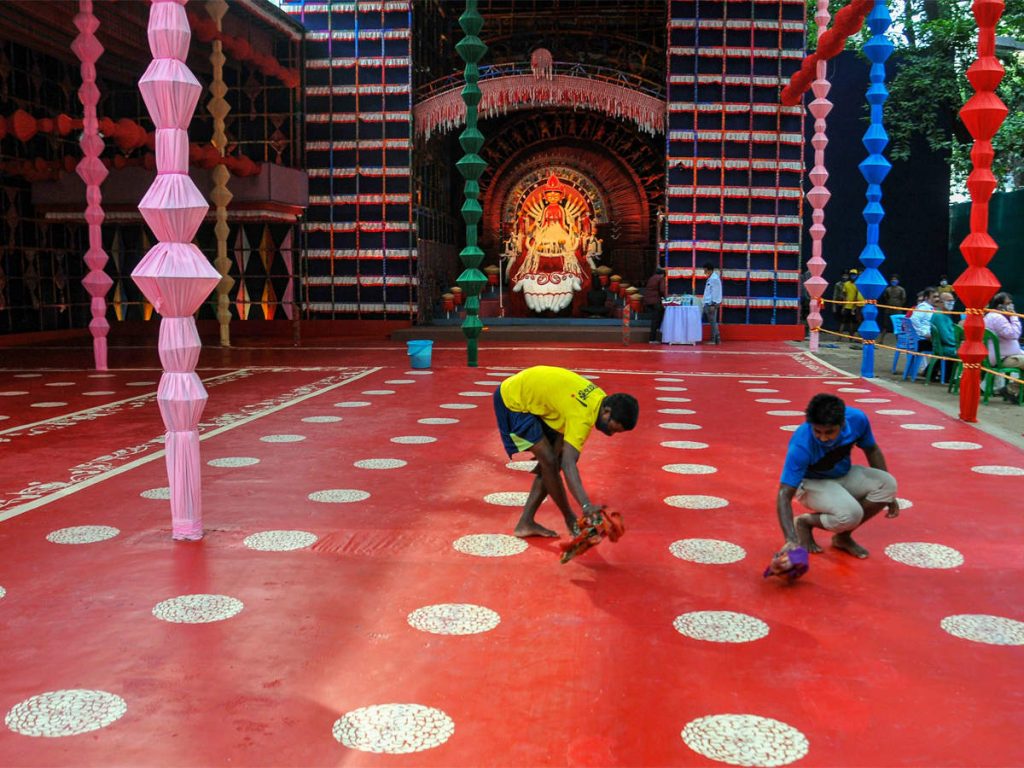 Last year also, the state government had asked the organizers to make pandals with sufficient space. If there is no roof then keep the open space and if there is a roof then keep enough space so that adequate social distancing can be followed.
Consecration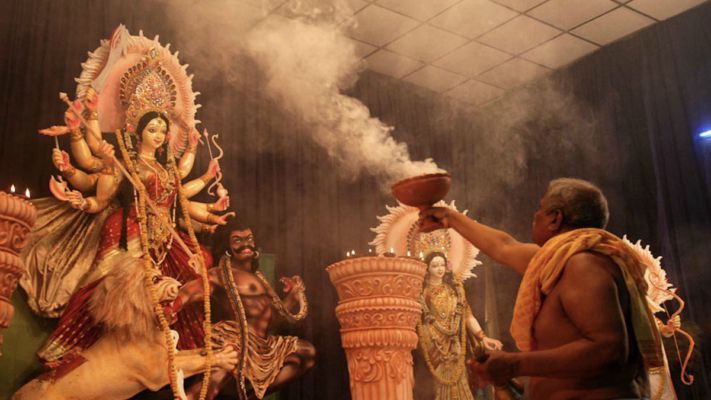 The worship committees were advised to opt for online consecration whenever possible.
 No Sindoor Khela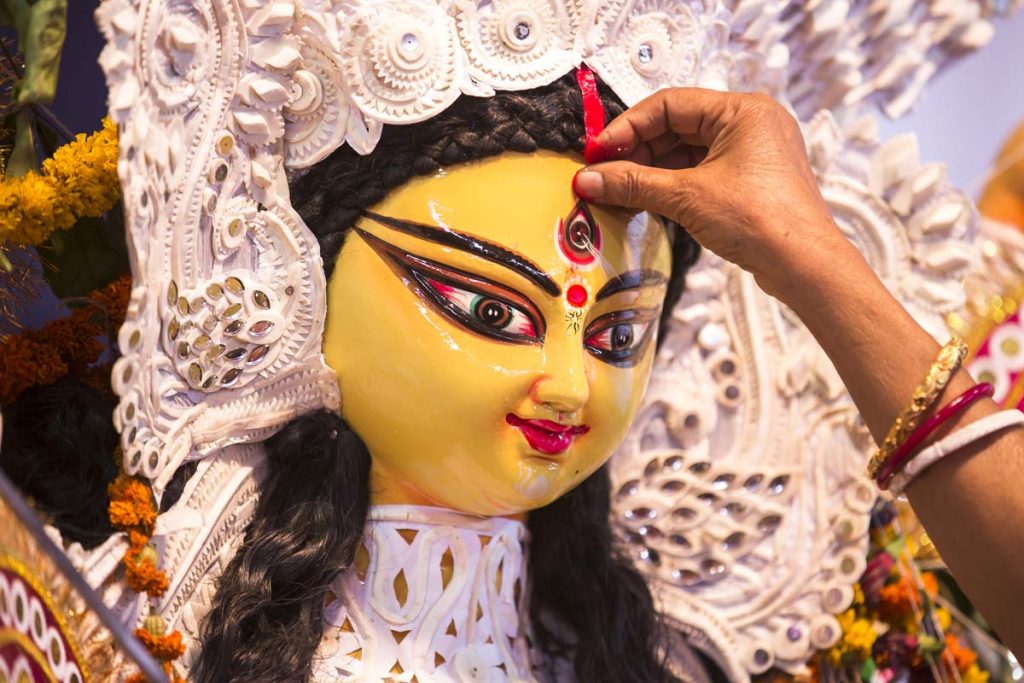 The Vijayadashami ritual i.e. Sindoor Khela was not allowed to prevent the possible spread of the Virus.
Must Read:Shillong: Nature Lovers Must Visit Here
Pushpanjali in Durga Puja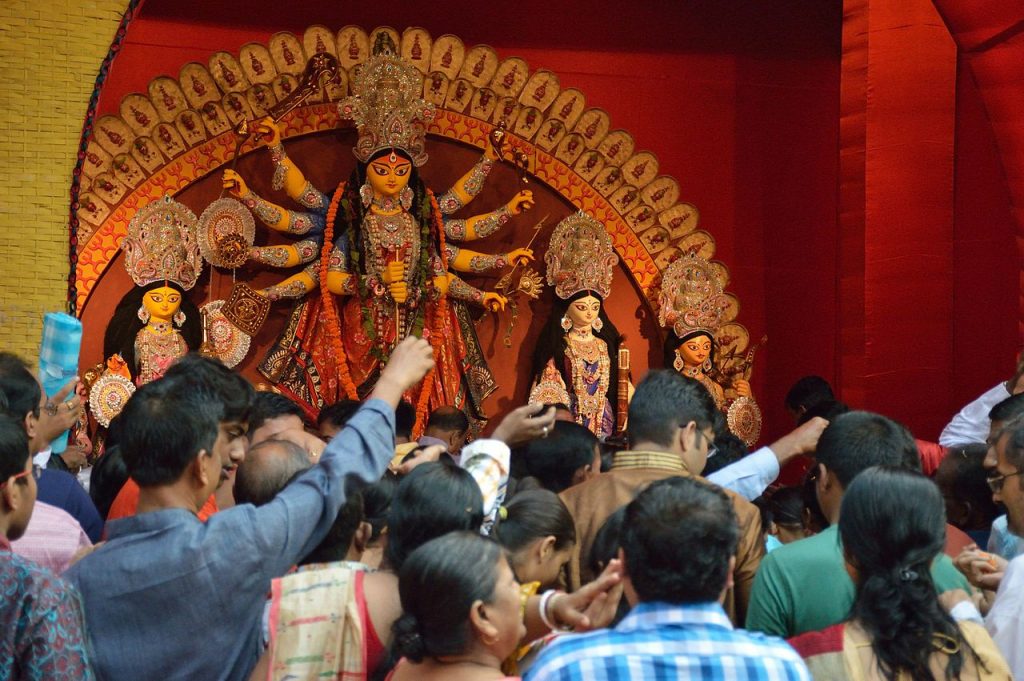 Those who offer wreaths or pushpanjali themselves should bring flowers. Last year too, not many people were allowed during the wreath-laying and limited time was given to clear the crowd.
Durga Puja Cultural program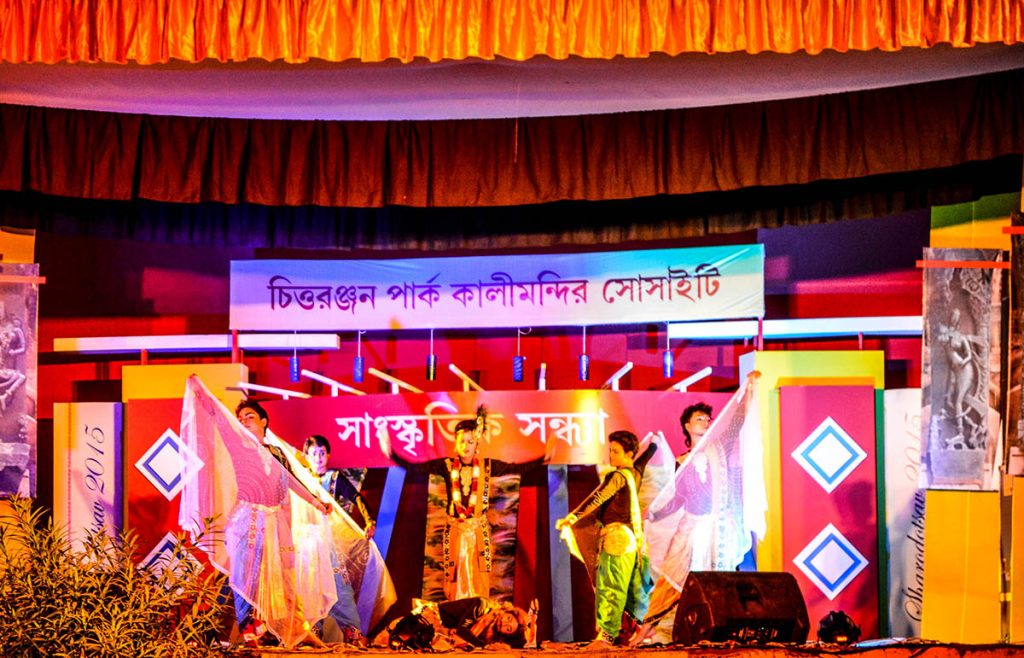 Organizers were asked to avoid cultural events outside the pandals or on the streets to avoid crowds.
 Immersion in Durga Puja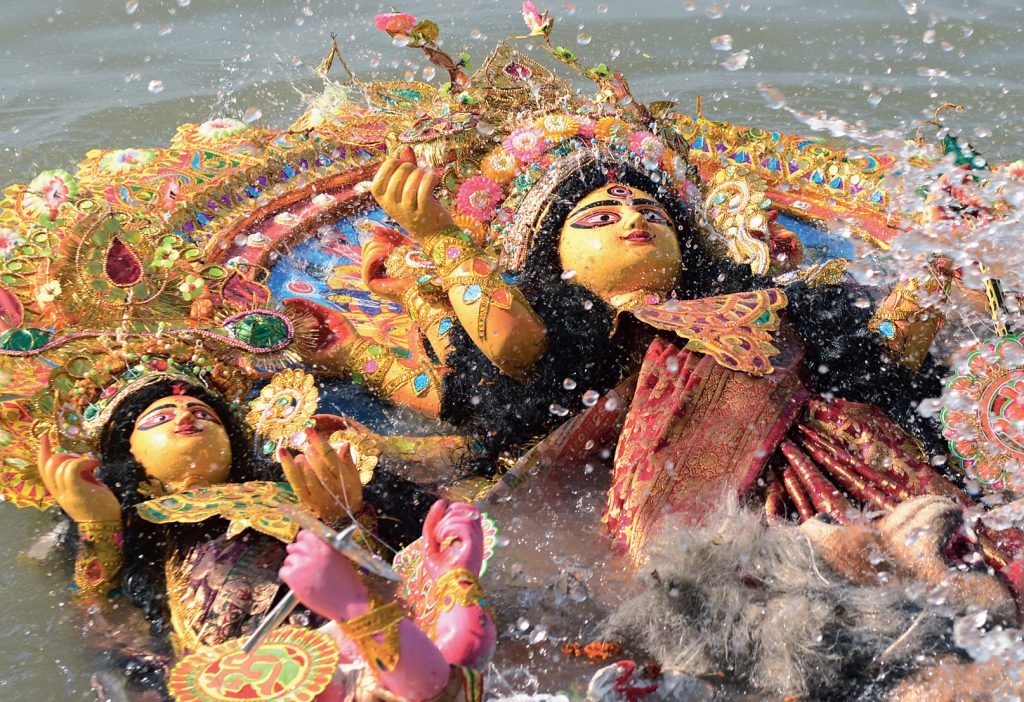 No immersion procession will be taken out. Organizers will have to provide the date, time, and place of immersion as well as the number of vehicles and people accompanying the idols.
Disinfectants, masks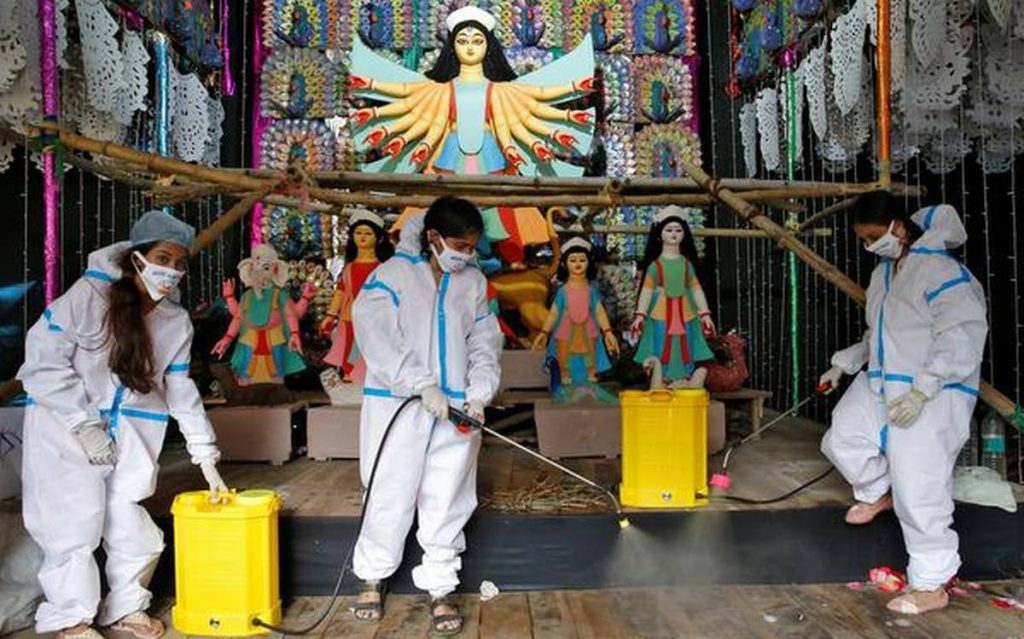 Organizers had to distribute masks and keep hand sanitizer near pandals.
 Pandal Limitation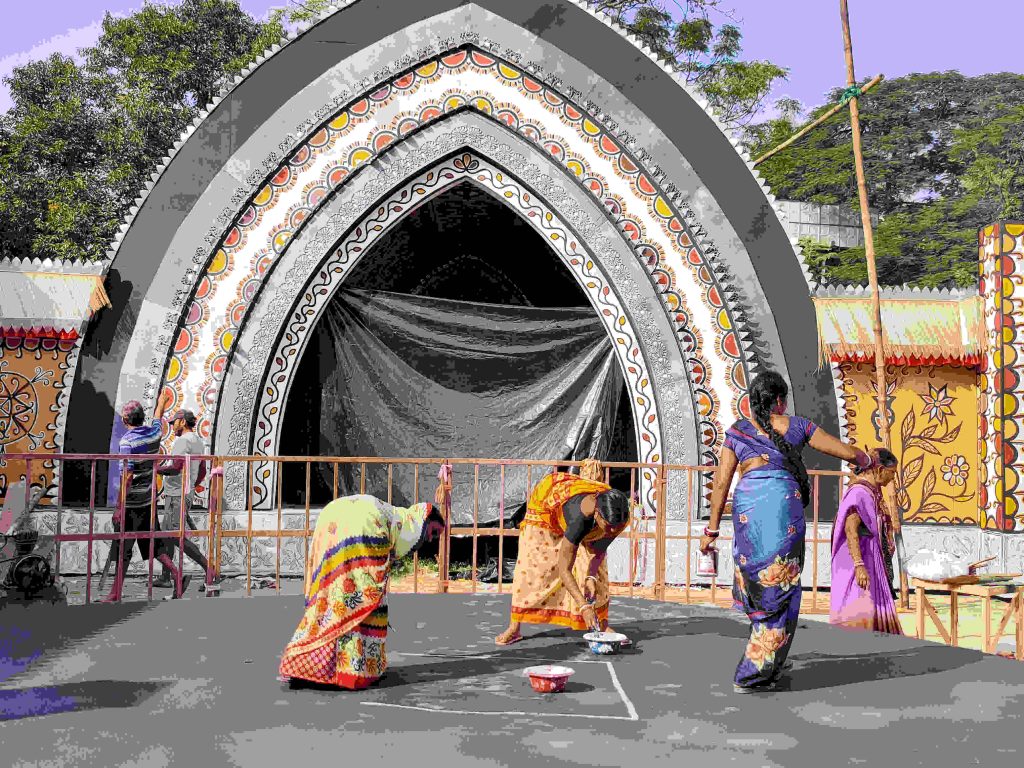 This time, the government has withdrawn the night curfew ban from October 10 to 20, which coincides with the puja. People can stay in the pandal till 12 o'clock. Can participate in the puja but from a distance.